In order to enhance the security, we are pleased to announce the latest improvement on our NetPay system. We did some improvement on the login portal of NetPay website, and it will be effective as of today, 6/2/2018.
See below for the step by step guide:
 1.  To access the login page, click the given highlighted link.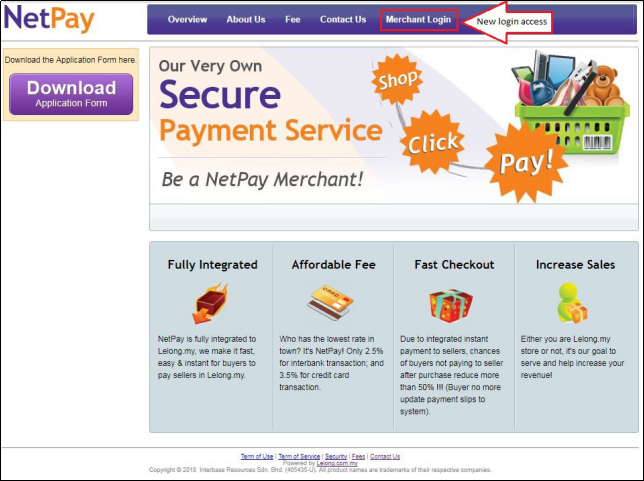 2.  Proceed to login as usual once you have been redirected to this page..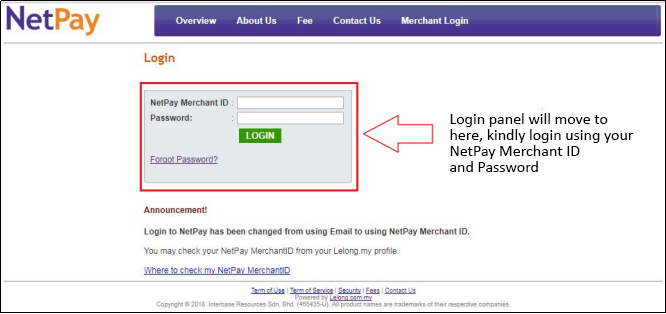 *Where to check my NetPay Merchant ID? Click here
3.  After login, you will be redirected to 'Reset Password' page to change the password.

Note: We advise you to change the password immediately as part of our security enhancement. By 12/2/2018, the system will implement force password reset to all sellers to reset their password.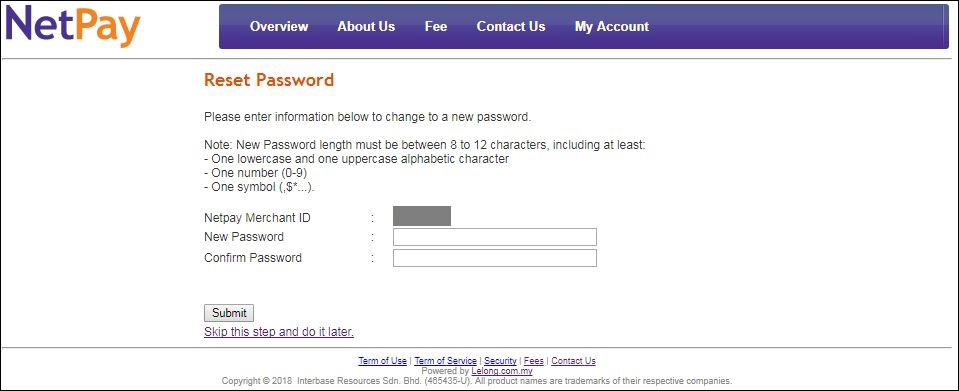 4. Once you have successfully changed to the new password, you will be required to login again.

Alternatively, you can also login to your Netpay account from Lelong panel directly.

1. Go to your seller panel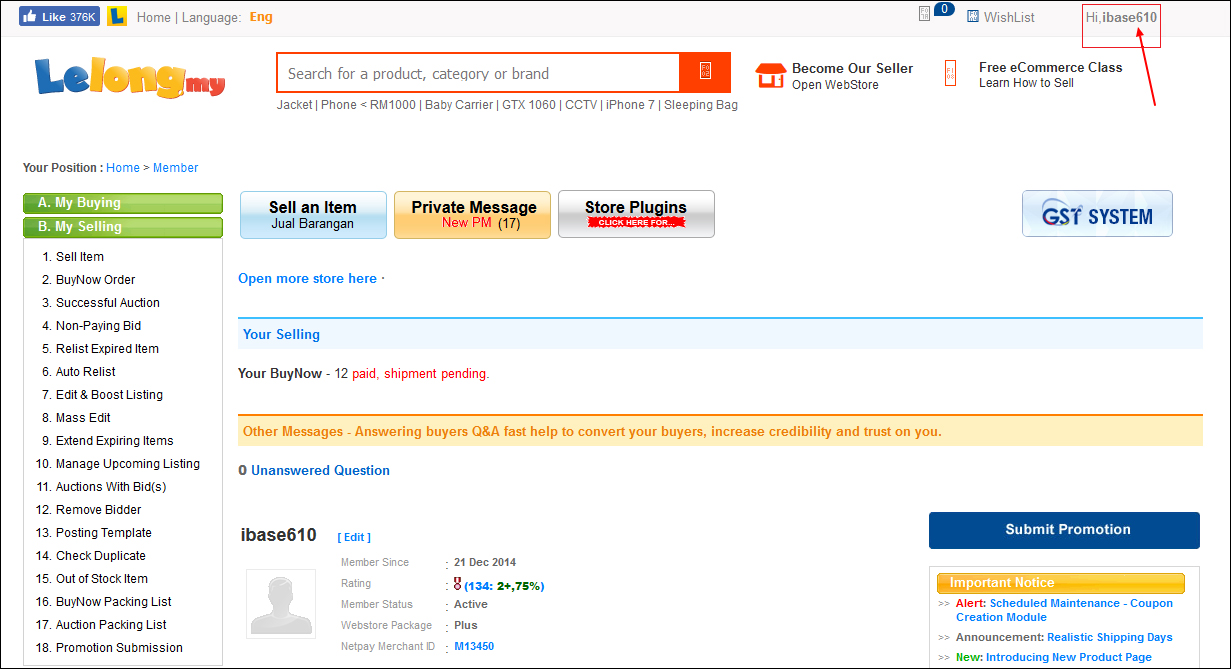 2. Click on the NetPay Merchant ID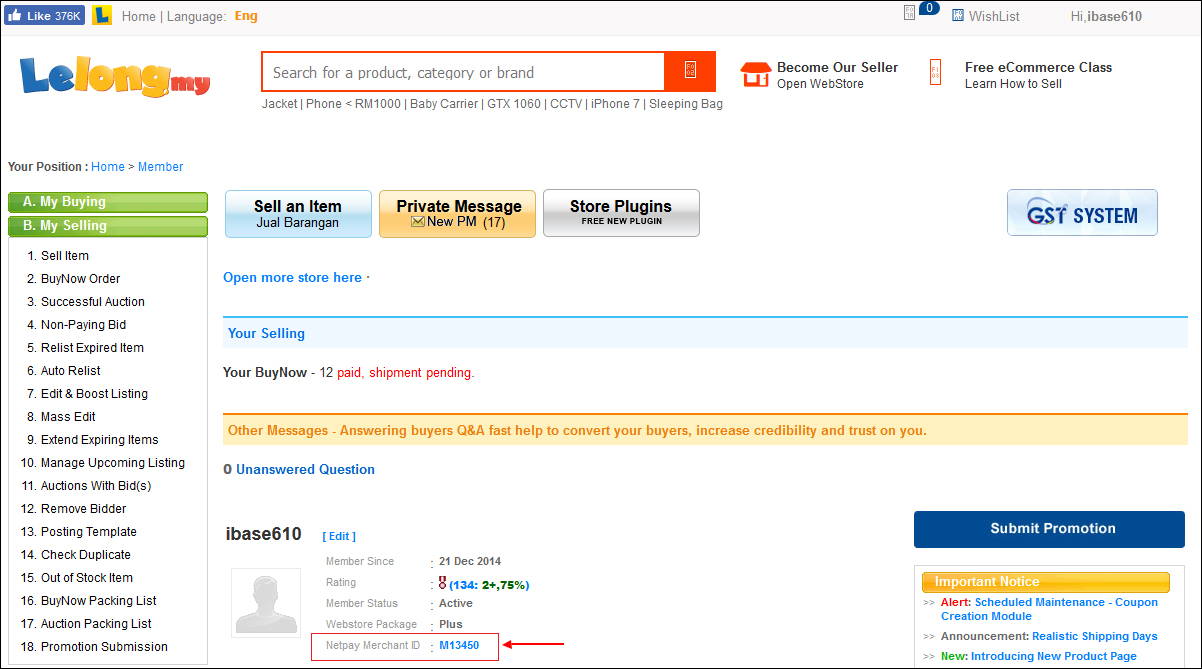 3. You will be redirected to NetPay login page
As part of our long term effort to continuously serve our sellers better, we hope this latest update improves your seller experience with Lelong.my. If you have any questions, feel free to contact the NetPay support team email – support@netpay.com.my