Frequency of the settlement.
Payment will be available for settlement after 7 calendar days from the date the shipment is recorded. The payment will only process with valid shipment tracking details.
Merchant can now choose to have the option to have settlement 2 times per week (* This is not available for International merchant) or 1 time per week.
Kindly refer here for Netpay Settlement Calculation
(a) 1 time per week settlement

By default, every merchant will receive settle once per week and it is fixed on every Wednesday.

This is how it works: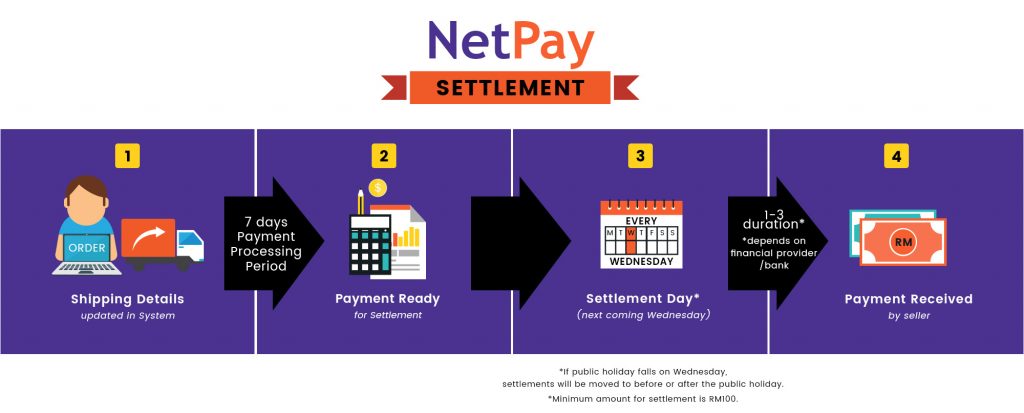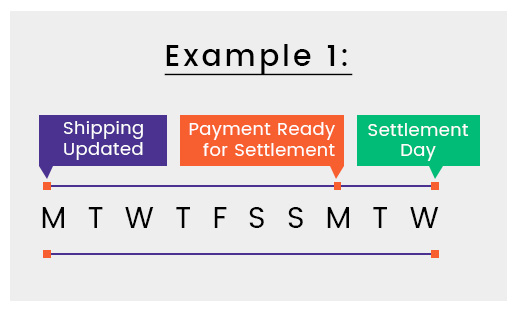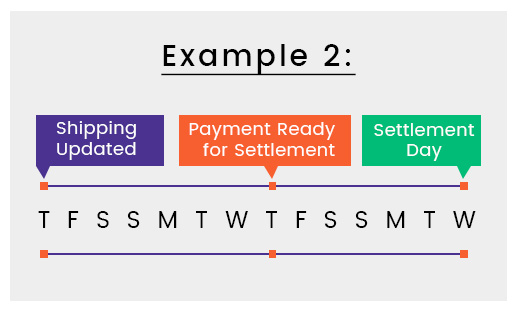 (b) 2 times per week settlement

(* This is not available for International merchant)

Merchant can now choose to have 2 times settlement per week and it is fixed on every Tuesday & Thursday.

This is how it works: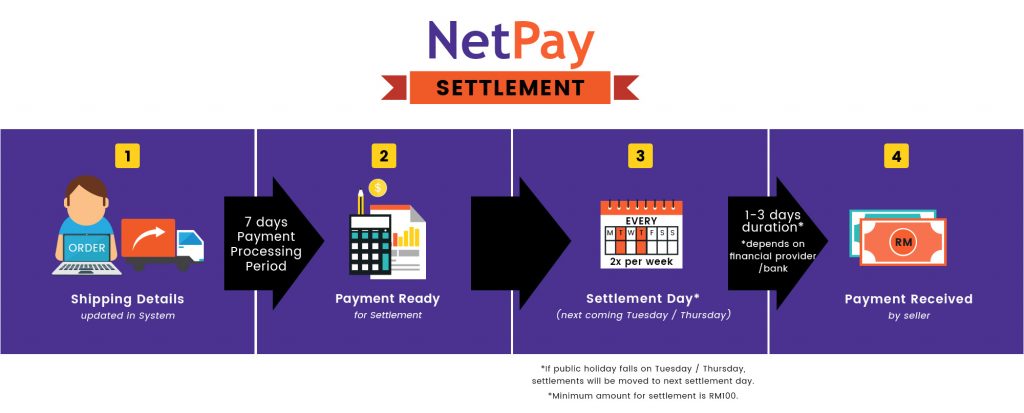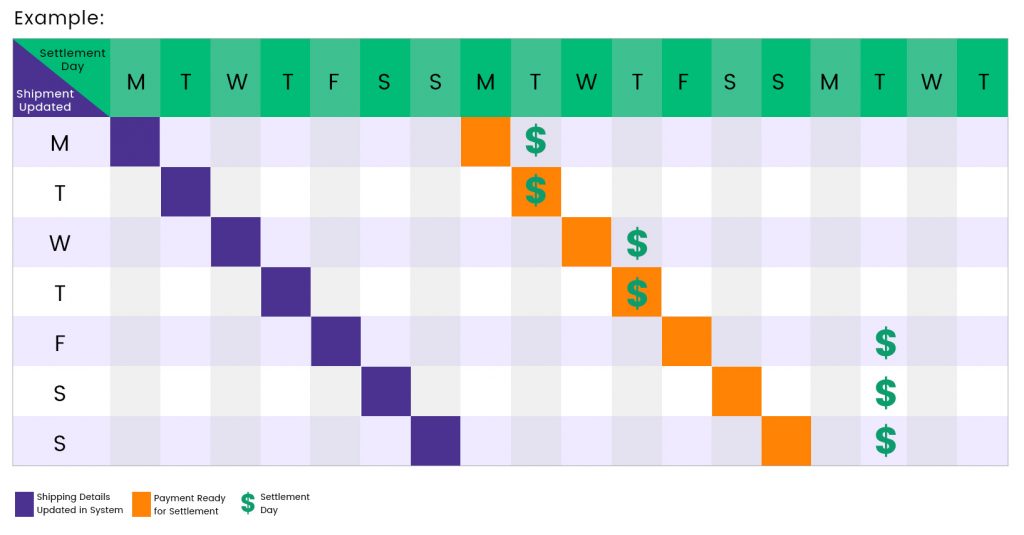 Merchant can choose this selection in the NetPay system as per the instructions below.
Note: Merchant can only request 1 time from the system. To revert to previous arrangement, merchant will need to contact support@netpay.my directly.
Payout Method
The payout will be reimbursed via direct bank transfer into merchant's dedicated bank account. The floating period of such transfer is within 1-3 working days, and it is subject to the merchant's financial provider/ bank.
Currency
Malaysia Ringgit (MYR)
Minimum Settlement Amount
* This is not available for International merchant.
MYR100 is the minimum settlement for us to process. However, merchant is able to change the amount to a higher value. To do that, follow the below instructions:
Go www.netpay.my/web/user/login and login with your Merchant ID and password.
After login, from the left panel go to "Settlement Setting" then "Minimum Amount".

Select the desired minimum settlement amount and click "Update".

The latest minimum settlement amount is updated in real-time.

Chargeback
Merchant is fully responsible for any dispute and/or discrepancy of payment to be found from time to time. If the merchant's chargeback level exceeds 1% for 3 consecutive months, the merchant's account will be terminated immediately.
* these are subjected to change from time to time, and may vary from merchant to merchant.
Note:
NetPay only accept credit cards with 3D Secure compliance (3D Secure Code).
Merchant is required to advise  the  buyers to register their existing credit cards  to enable online 3D Secure service.
The merchant is required to provide supporting documents for at least 3 months such as invoice, proof of delivery, etc. for NetPay to assist merchant to challenge the chargeback with card issuer.
How to check Settlement List in NetPay Account?
1.Log in to your NetPay account and click "Statement"
2.Choose "Month" & "Year" then click "View Statement"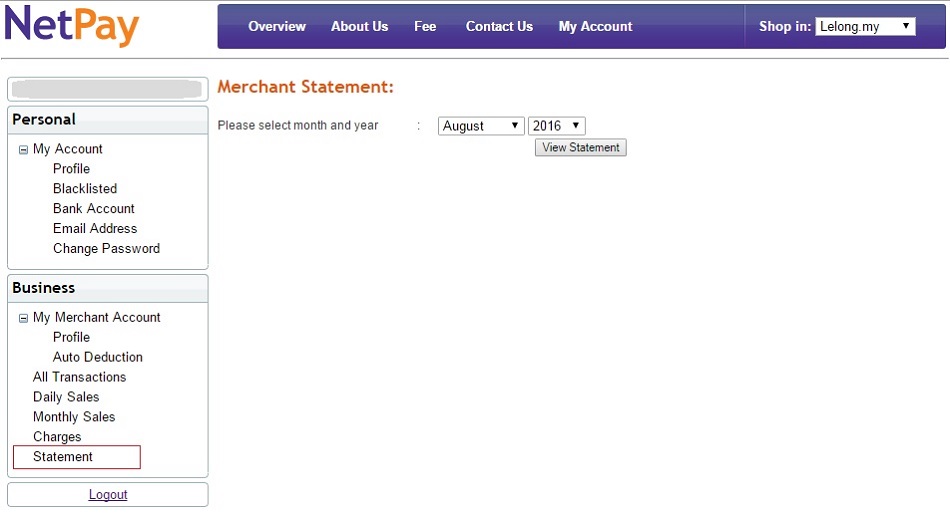 3.You will see statement shown as below;
a.Merchant Address as per registered.
b.Settlement Month
c.NetPay Transaction Fee charges.
d.Nett Amount after deduction of NetPay Transaction Fees + GST.
e.List for Weekly Settlement – click to view settlement details for particular week.

Settlement Detail:
a. Total payable amount for settlement.
b. GST on Total NetPay Transaction Fees.
c. Settlement Fees + GST
d. Total Lelong.my Transaction Fee deduction (applicable for seller who activate auto-deduction)
e. To view Tax Invoice for NetPay Transaction Fee & Settlement Fee.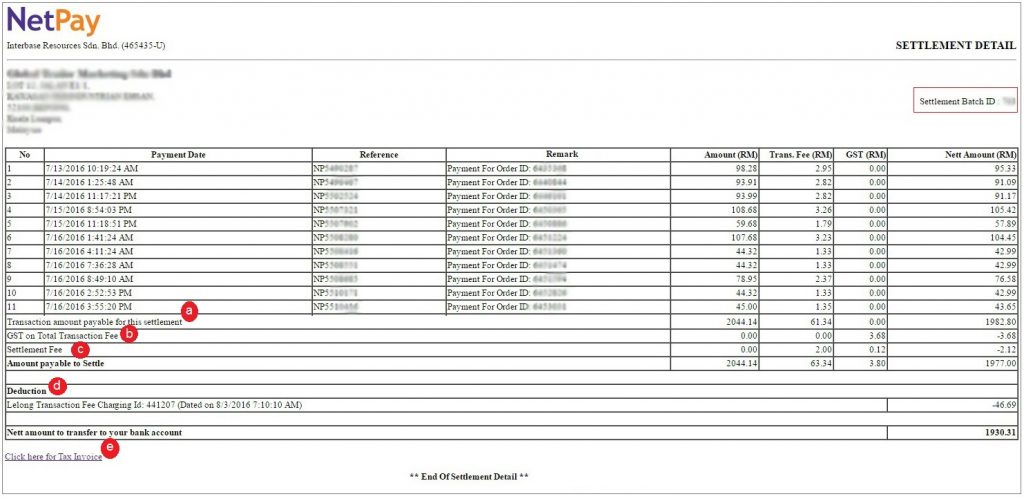 Example Tax Invoice: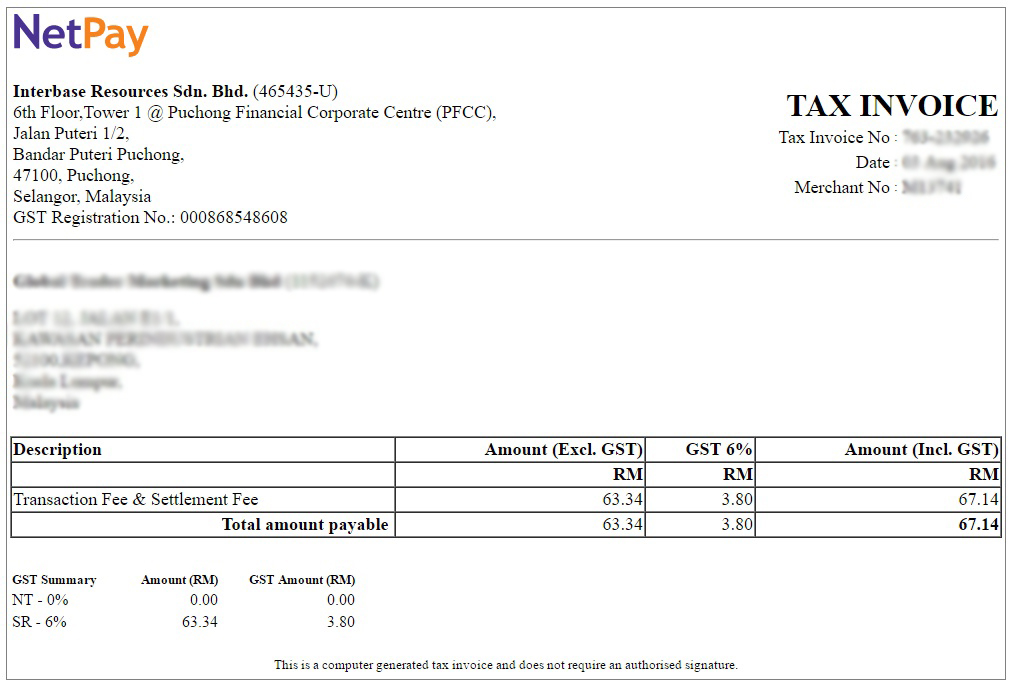 * Remark
International merchant are unable to set frequency and minimum amount.
Default setting of frequency and minimum amount for International merchant is 1 time per week settlement and RM 1,000.00.
Below is the screen for International merchant: