Integrate your Lelong.my or Webstore Pro platform with EasyParcel for smart order fulfillment. Follow the step by step guide below to integrate your store with EasyParcel easily :
Step 1: Register EasyParcel Account
1. Sign up an EasyParcel account from EasyParcel website.
2. Once your account is activated, log in to your EasyParcel account.
Step 2: Setting Up EasyParcel Integration
Go to "Integration" and click on "Add New Store".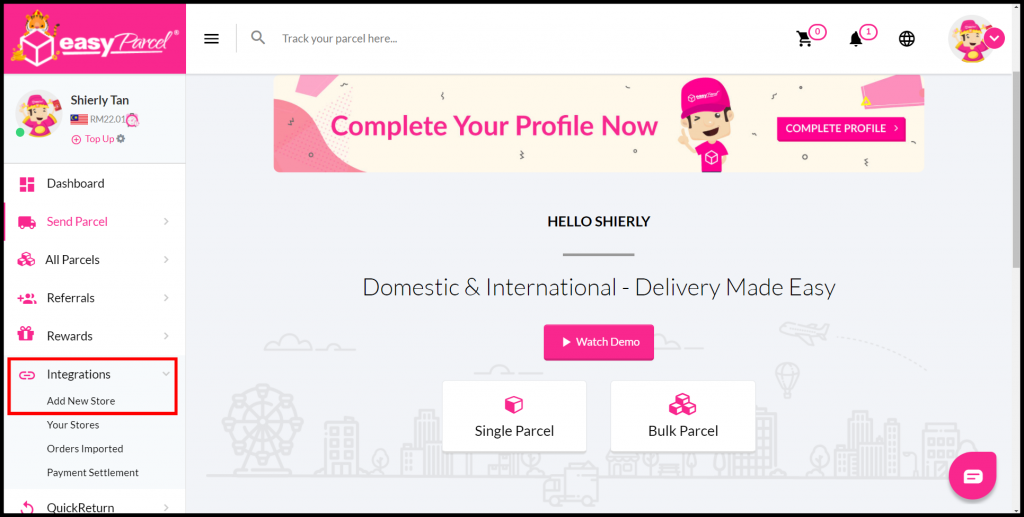 2. Under API Integration, click "API Key" button.

3. Choose "Marketplace API".

4. Click "+ Get API Key".

4. Fill in the details and click "Request API Key".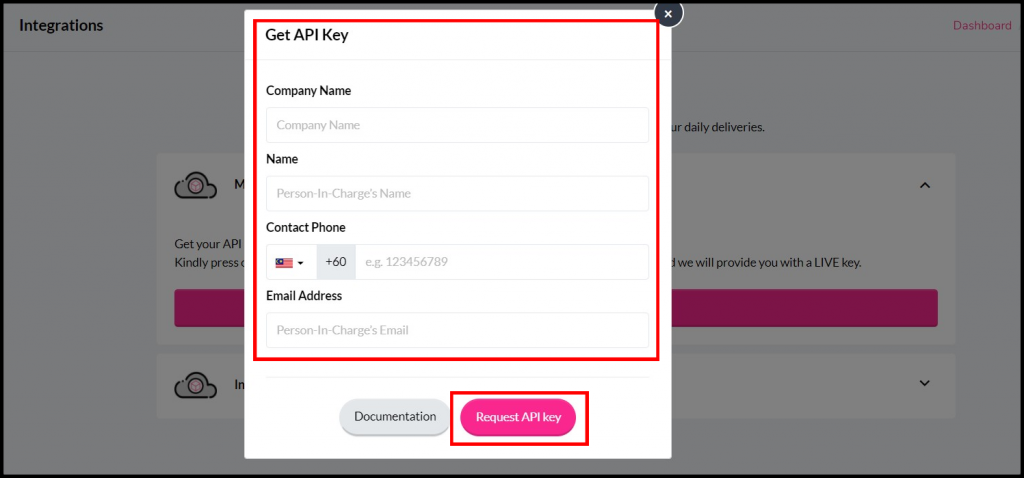 5. Your API key will be updated. Easily copy the API key by click button "Copy".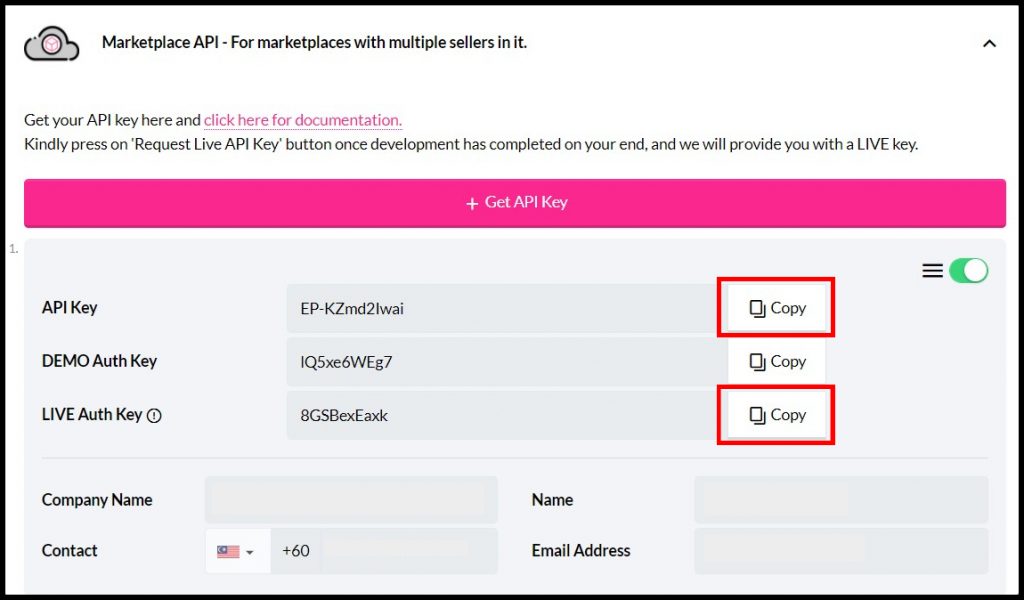 NOTE

: Kindly topup your EasyParcel credit to proceed with the parcel shipment. For further information, kindly refer HERE.
Step 3: Setting Up EasyParcel Integration in Webstore Pro / Lelong.my
1. Go to "N. API Setup" and click on "4. Easy Parcel".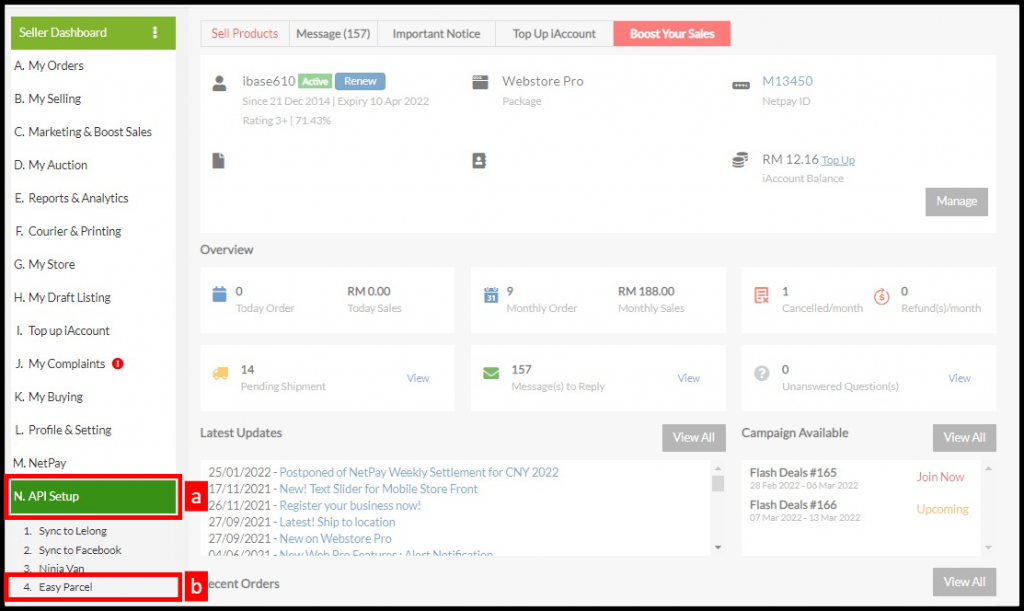 2. Click Easy Parcel.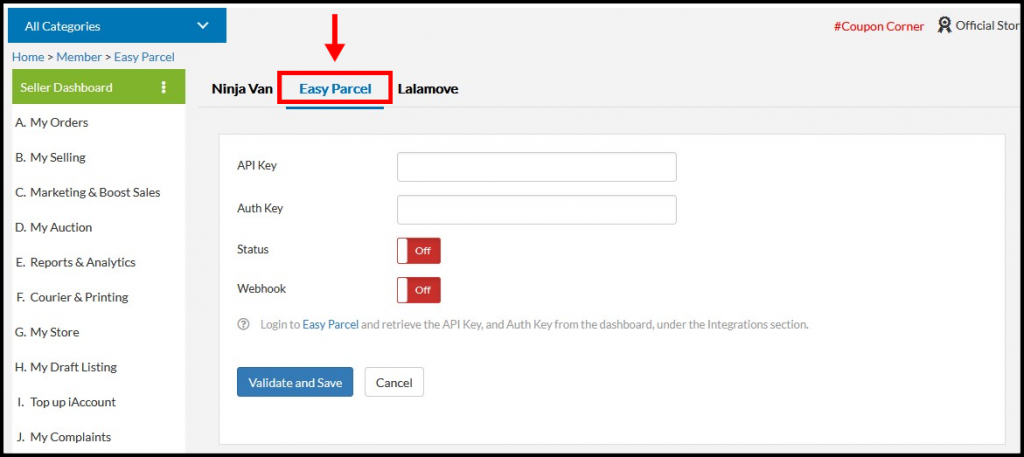 3. Paste your API Key. Toggle Status and Webhook to "On" to enable the option.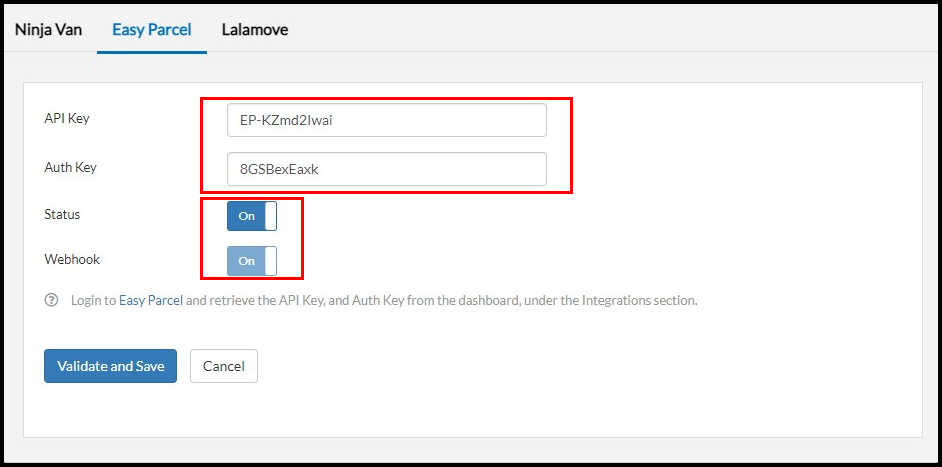 4. Click "Validate and Save" button to update.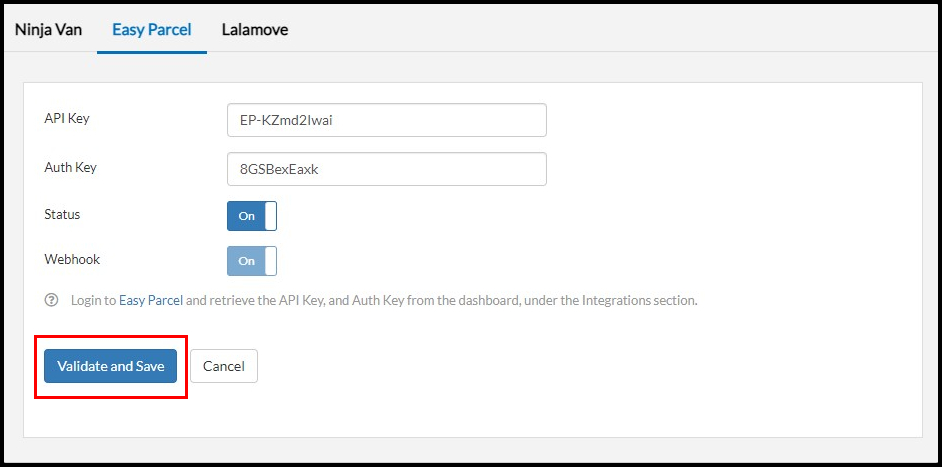 Note: Kindly prepare your parcel for next pickup / drop-off
Step 4: Arrange Shipment
After the customer paid, you may arrange shipment and update the tracking number accordingly. Go to A. My Orders > All Orders. Then, click Update Shipment to which order id you wish to update the tracking number.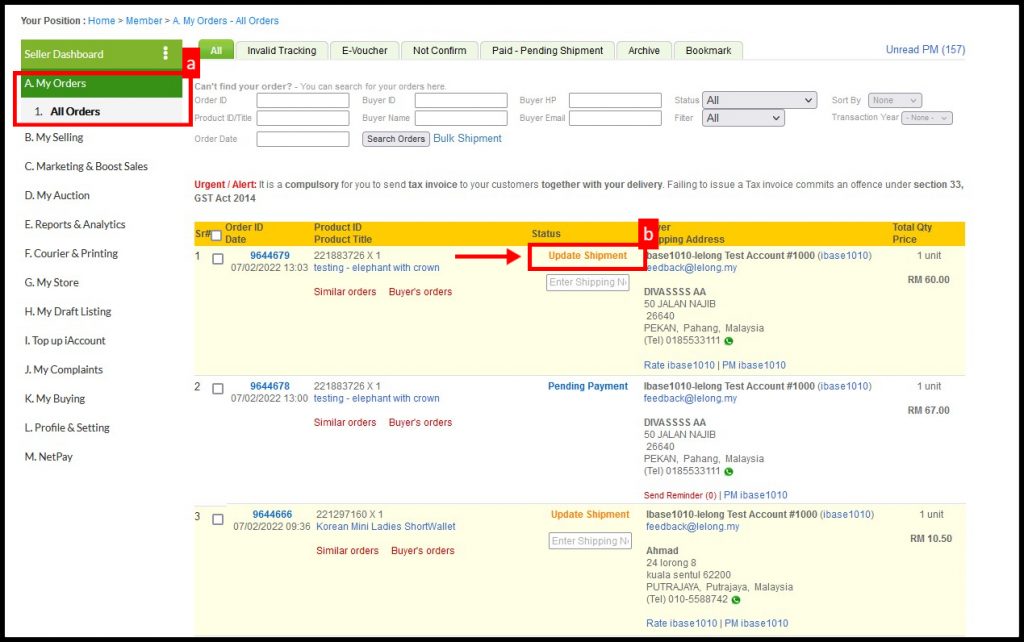 2. Under Easy Parcel section, click Check Rates button.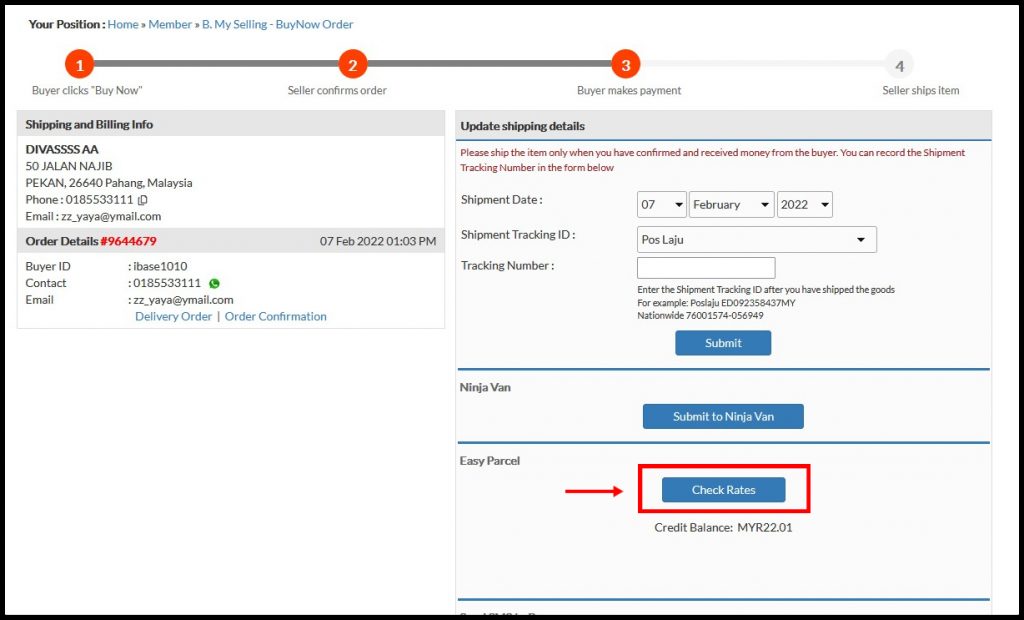 3. Select your preferred courier service and and service type : Drop-off/ Pick Up. Then, click Show details button.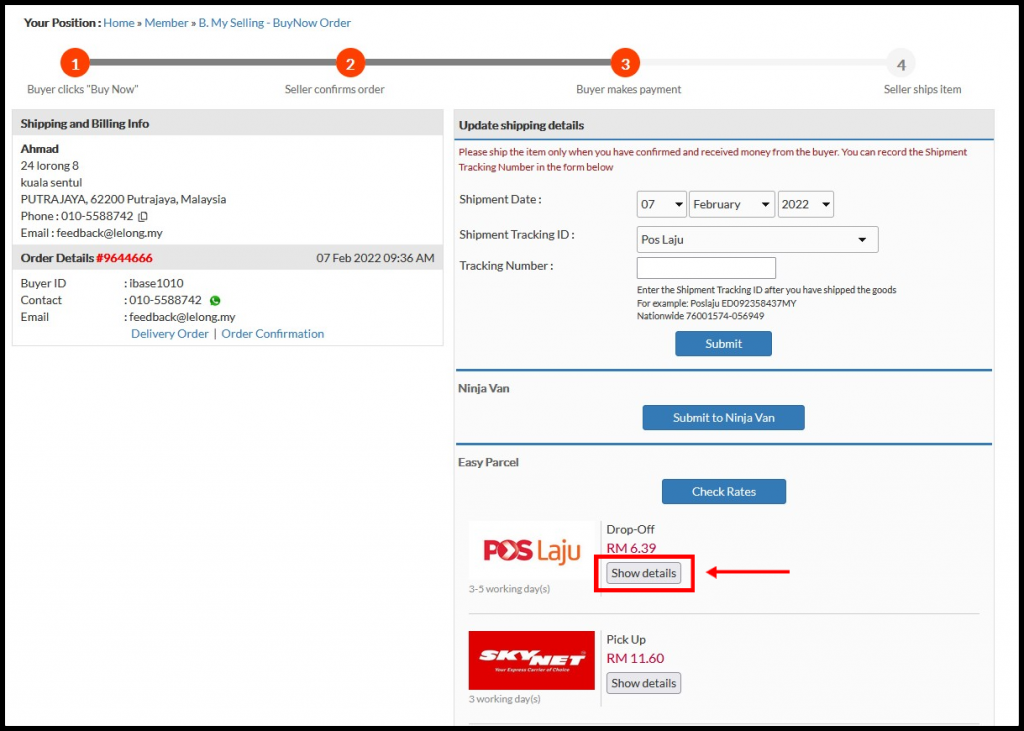 4. Select the courier pickup /or drop-off point. Once confirmed, click Book & Pay.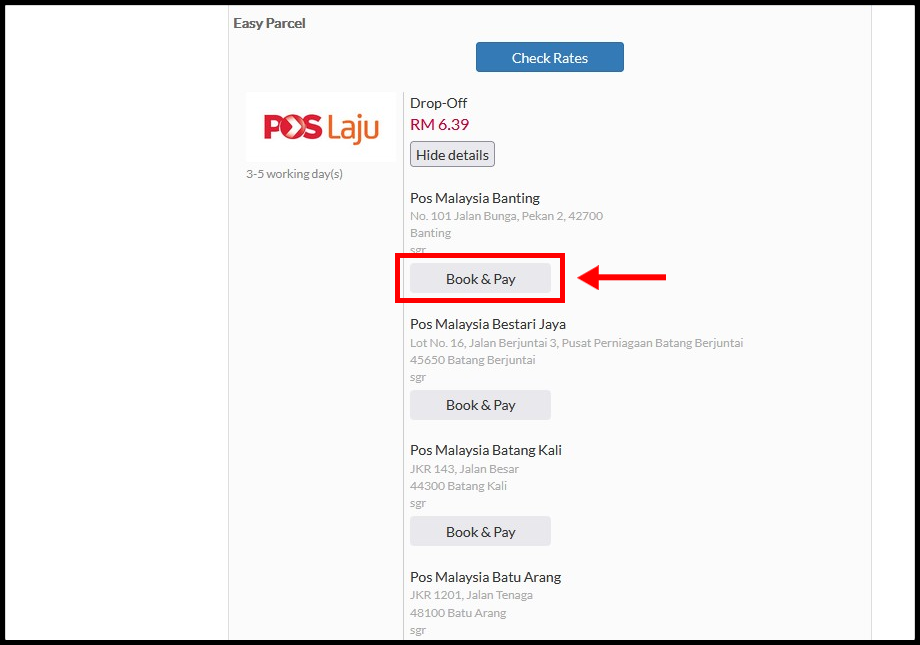 5. The tracking number successfully updated.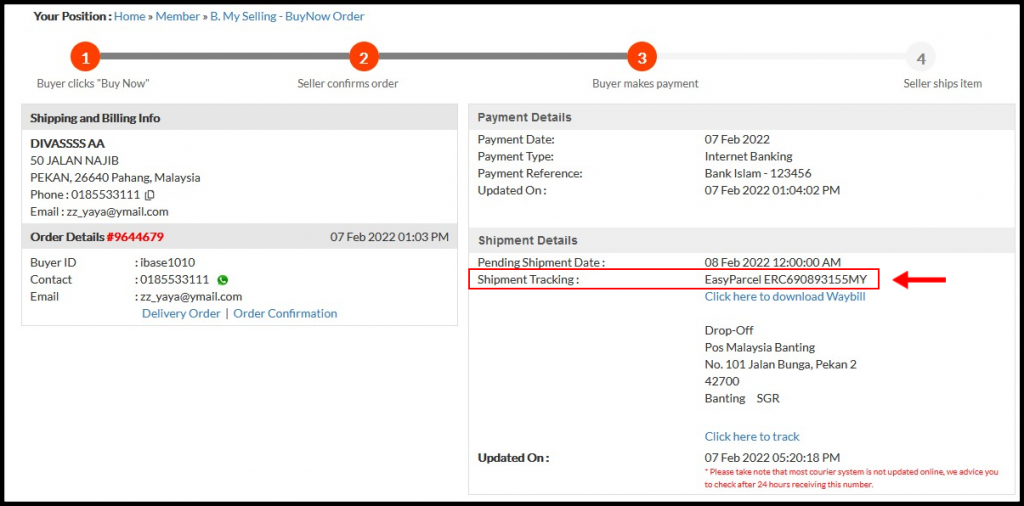 NOTE

: Kindly print out your sticker air waybill and stick on the parcel. For further information on how to attach the air waybill after printing it out, kindly refer HERE.
You may click the highlighted button to download Waybill and print it out.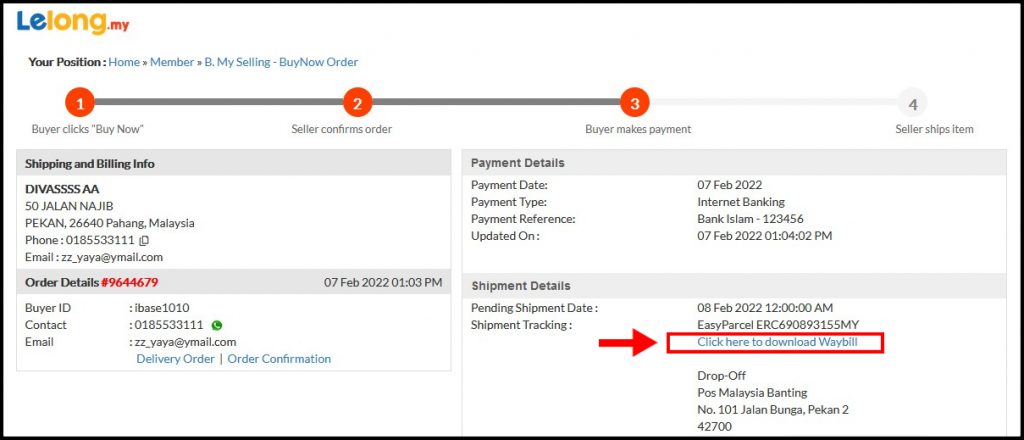 How to Track Shipment Status in Easy Parcel
1. Login to your account and select All Parcels > Parcel Status.

2. You will be able to see the details of all your shipment such as tracking number, receiver's name, courier service you've booked, dates, as well as the status of your shipment.

NOTE: You may check your EasyParcel credit balance here.