1. Login into your Lelong.my account. Then click on "My Lelong".
2. Before renewal, please make sure you have sufficient credit in your iAccount. If not, please top-up sufficiently for the renewal.
How to top-up iAccount? Refer here!

3. Once the amount is reflected in your iAccount, you may proceed to renew your web store.
4. Go to G.My Store > 2.Renew Store

5. Kindly check on your plugins if you have previously subscribed to them. Tick on the boxes to continue the plugins subscription.
6. Do remember to click on the "I Agree" box, and the "Subscribe" box.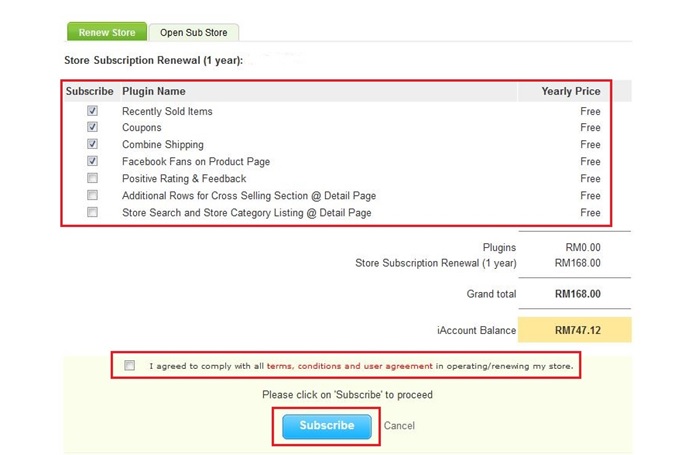 7. Choose "L. My Profile" and click on "6.Identity Verification" to upload your utility bill or bill statement to complete your renewal verification process.
Make sure the bill statements is under your name and address. It should not be more than 3 months old from the current date.

8. Choose type of account whether personal account (choose A) or under company (choose B).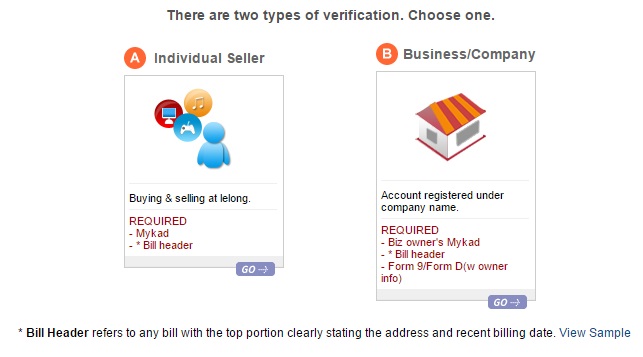 9. Choose from no 2 section for Utility bill & update remark.
10. Click "Upload Now" to upload your document and "Save"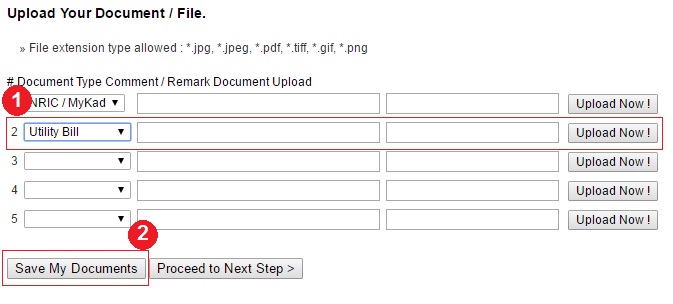 11. Click "Proceed to Next Step" to complete you renewal verification document.
12. Please check on your details again and proceed.
13. Our Renewal team will contact you to complete your Web Store renewal.