Storewide content allows you to include any description or images links on your webstore. It will show on every product page, either before or after the product description.
This feature lets you update promotional messages and banner in few clicks, then it will appear across all of your product detail pages (Save you a lot time!).
To set Storewide Content, follow the simple steps below:
1. Go to G. My Store > 3. Store Setting > Store Information.
2. Then go to Storewide Content.
3. Include the content in the field provided.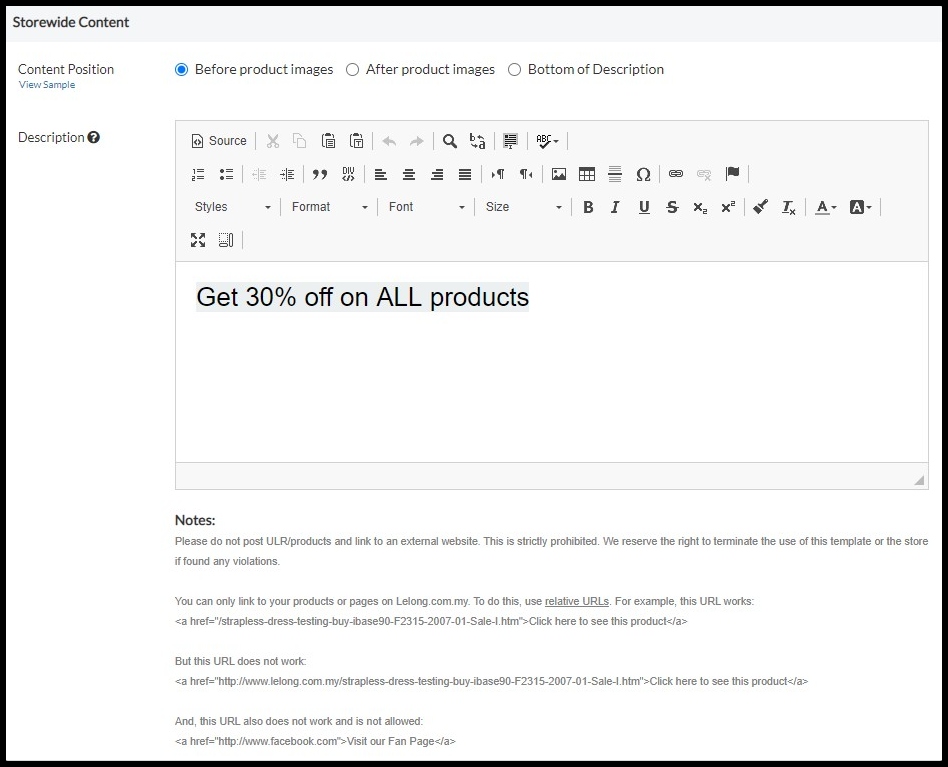 4. Choose the placement of  the content.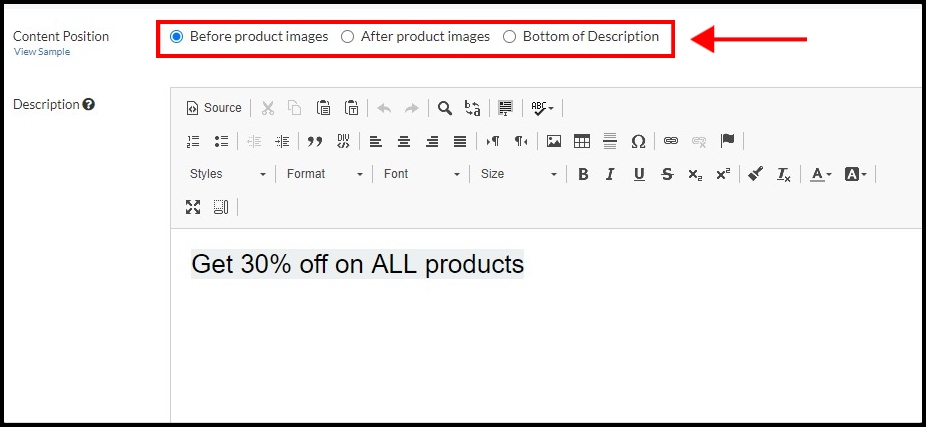 4.1 – Before product Images : Content will appear before the product image (s).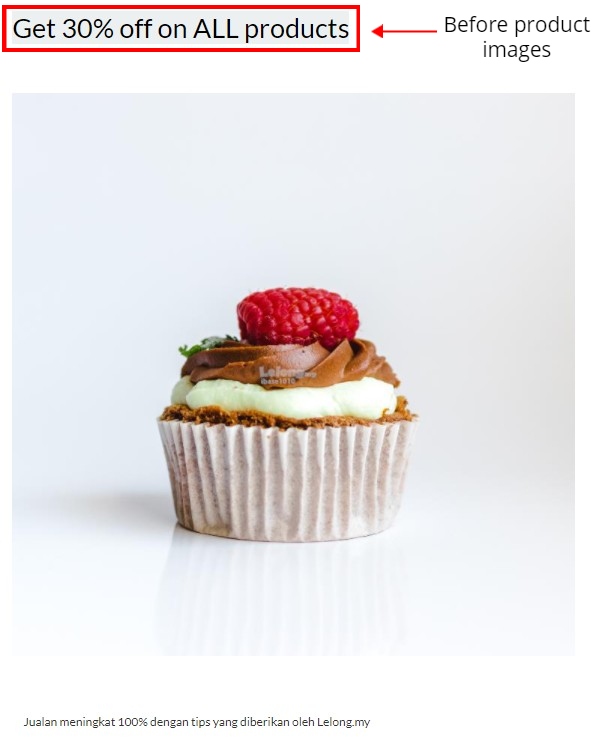 4.2 – After product Images: Content will appear after the product images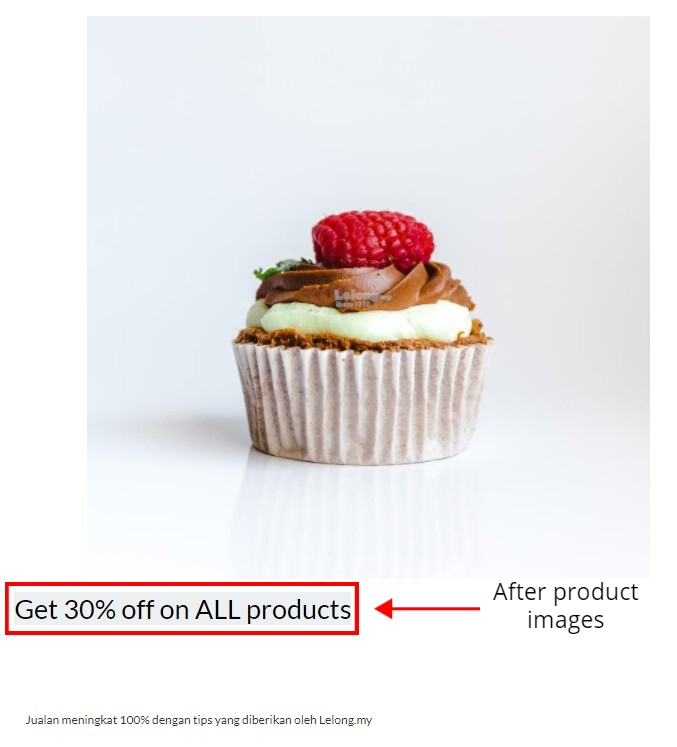 4.2 -Bottom of description: Content will appear after the product description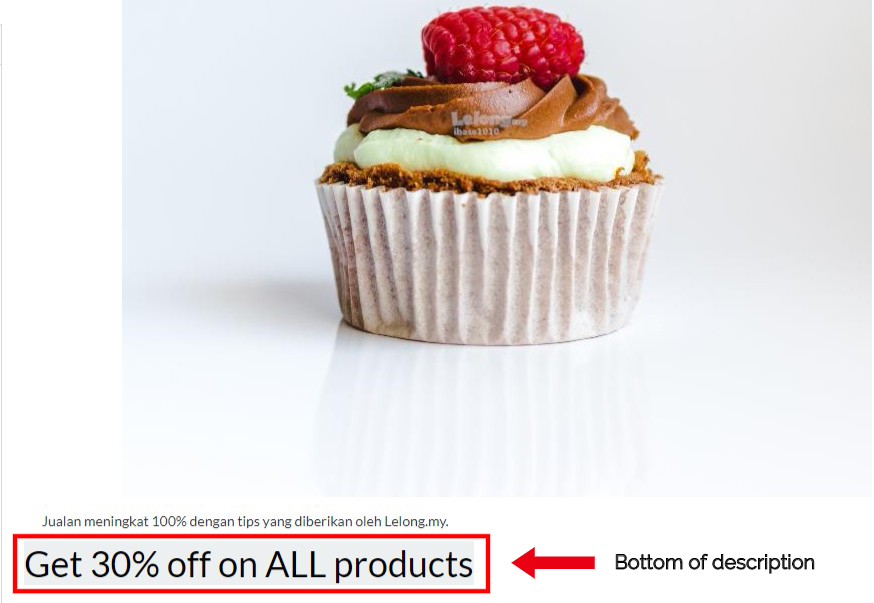 5. Once done, to click on Save button at the bottom of the page.

6. Your storewide content will display in all of your posting page. Please allow some time for it to refresh the content.
You may also check our instructional video on this feature.
** Terms of use:
Seller is not allowed to include content which to direct buyer to external platform from Lelong.my.
JavaScript, iframe and linking to external websites are strictly

not allowed

. You can only link to your products or pages in Lelong.my
We reserve the right to terminate the use of this feature and function or the store if we found any violations.