1. Store Search and Store Category Listing @ Detail Page
1.1 – The Store Search and Category Listing plug-in enhances any potential buyer accessibility to your items and Web Store.
1.2 – To setting the Plug-ins, go to G. My Store and click on the 4. Store Plugins.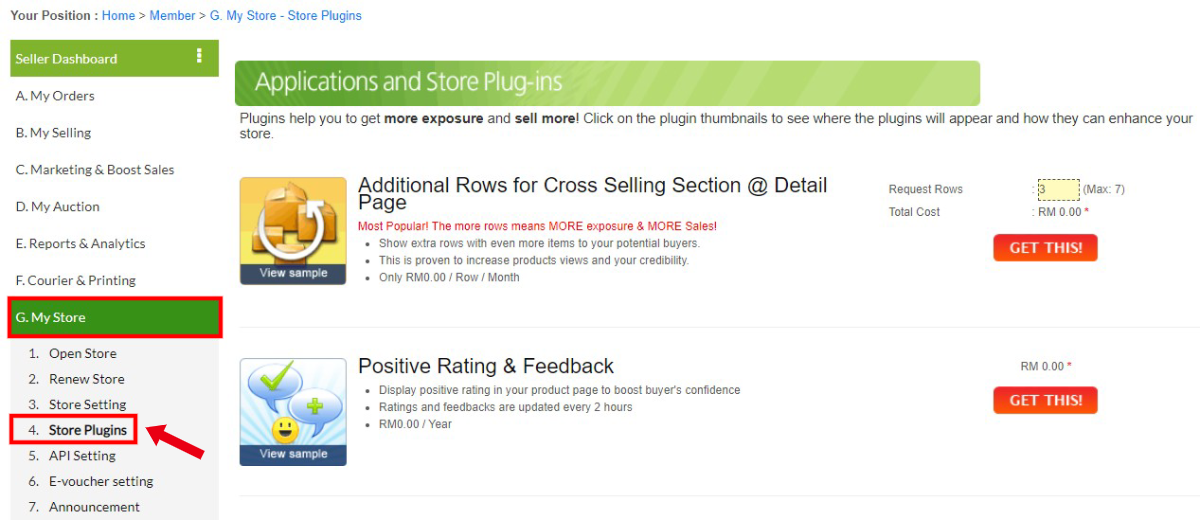 1.3 – For normal Web Store, to get the Plugin you need to click on the "Get This" Button.

1.4 – A pop up will appear. Click "OK" to continue.
1.5 – This Plugin subscription is RM 103.88/Year.
1.6 – The amount will be deducted from your iAccount.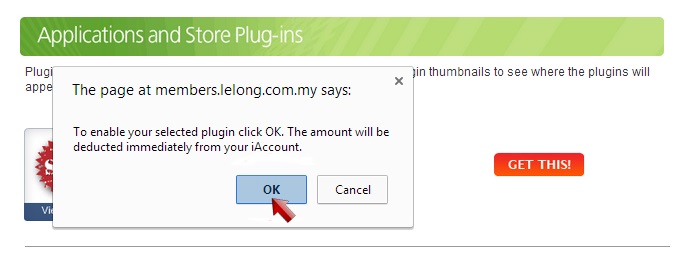 Or
1.7 – For the Web Store Plus you will get the Plugin for free. After Click Button Get This it will show Activated.