1. SMS Buyer Shipment Update
1.1 – This plugin can be used to SMS your buyers when you have updated the shipping details for your buyer's order.
1.2 – Buyer will receive SMS notification for this, and your service level and customer service will become more effective and appreciative by your buyers.
1.3 – To enable the plugin click "G. My Store" and click "4. Store Plugins".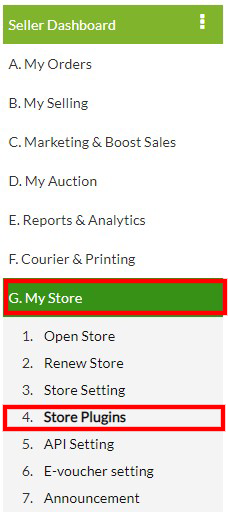 1.4 – Kindly select one option by click at the circle
1.5 – Click "Top Up" button

1.6 – A pop up will appear. Click "OK".
1.7 – The amount will be deducted from your iAccount.

2. Update shipment details for single order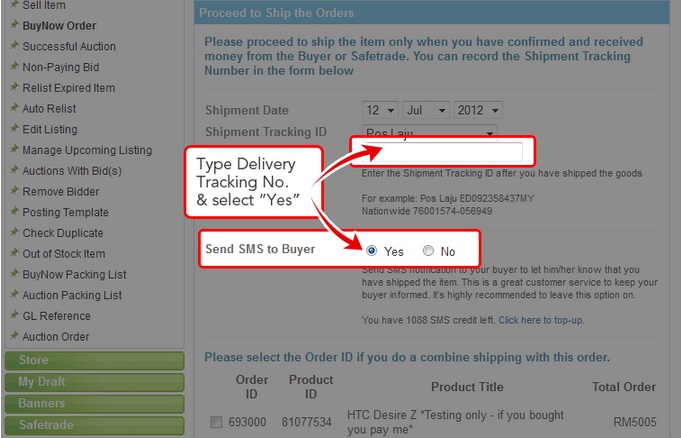 3. Update shipment details for bulk order