1. This plugin display positive ratings from your buyers in your product page. This gives a boost of confidence for your buyers to buy from you.
2. To setting the Plug-ins, go to G. My Store and click on the 4.Store Plugins.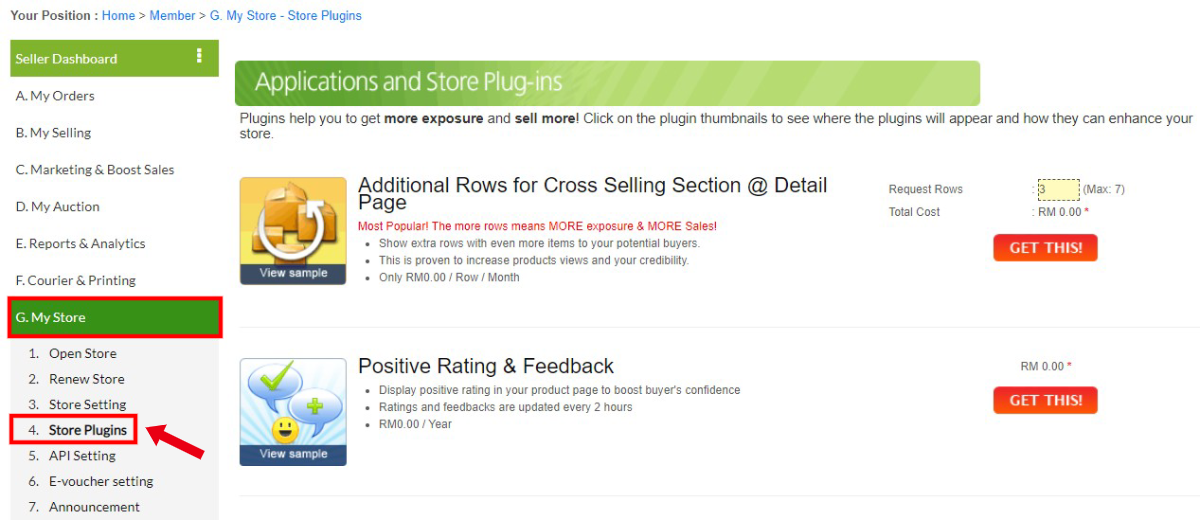 3. As a regular Web Store member, to get the Plugin you need to click on the "GET THIS" button.
4. The plugin is only RM 1.00 per row monthly.

5. A pop up will appear. Click "OK" to continue.
6. The amount will be deducted from your iAccount, so make sure that you have sufficient credit in your iAccount.

Or
7. For the Web Store Plus you will get the Plugin for free. After Click Button Get This it will show Activated.

8. Your buyers positive ratings will be shown at bottom of each item description.