How to change item category – From Edit Listing
1. Login into your Lelong.my account.
2. Go to B. My Selling > 3. Edit Listing
3. Choose Edit in the posting you wish to edit.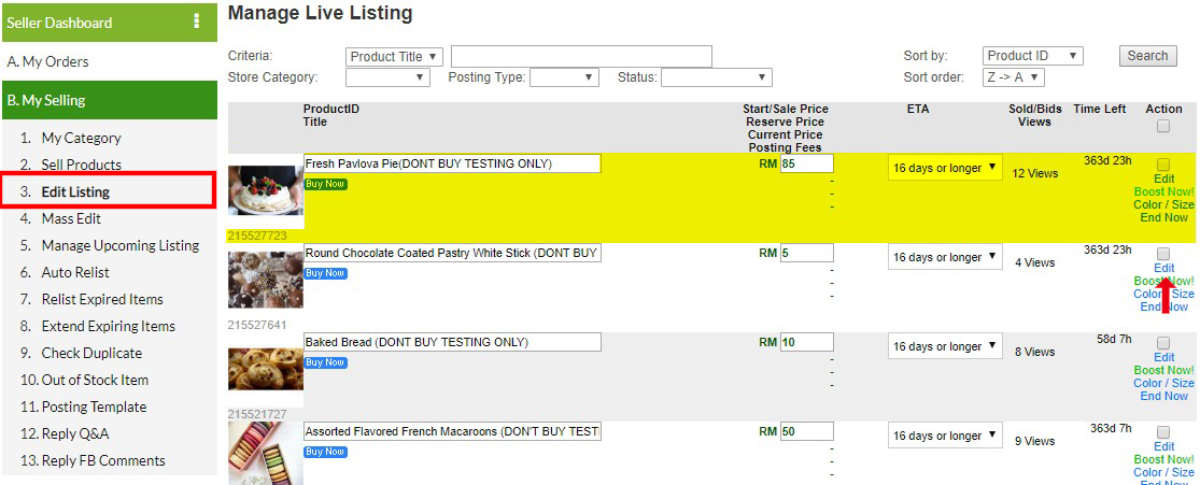 4. Click icon "Click here" under section Category Update.

5. Select the exact category that suits your item.

a-Lelong category

b-Store category

6. Click "Update My Posting".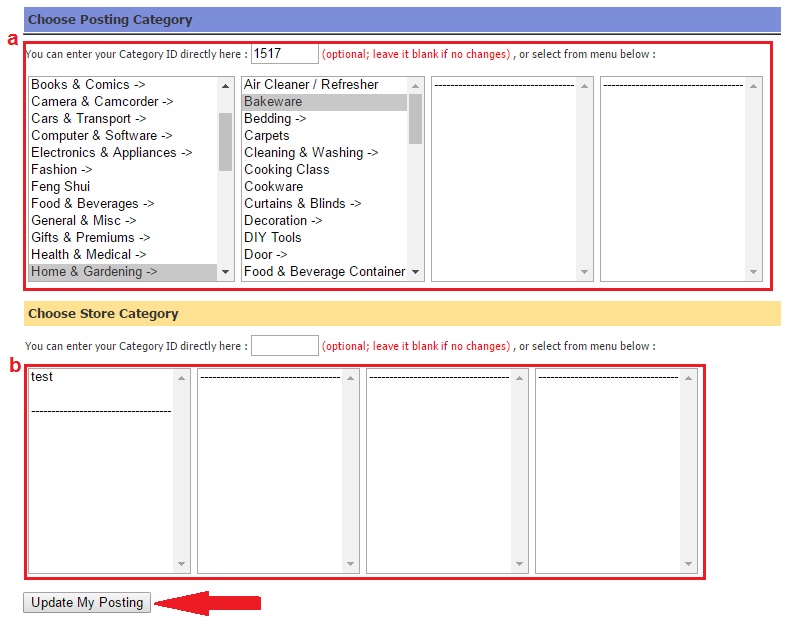 How to change item category  – Mass Edit Your Category


If you require to update the category for multiple product postings, you can follow the steps below.
2. Under the Mass Edit Live Listing page, click on "Search" if you have multiple products and do not know which one of them you wished to change the category.

 3. Tick on the boxes on the right side for the postings which you wished to make the changes to the category.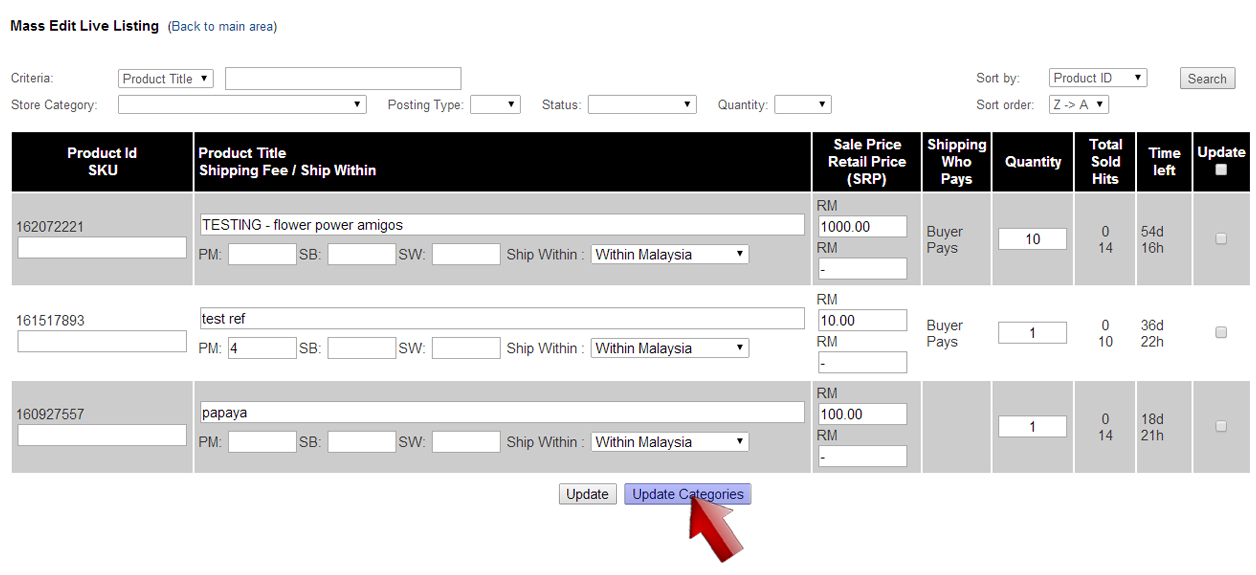 4. You will be prompt a new window where you are required to choose the category which is suitable for your postings. Click on "Update My Posting".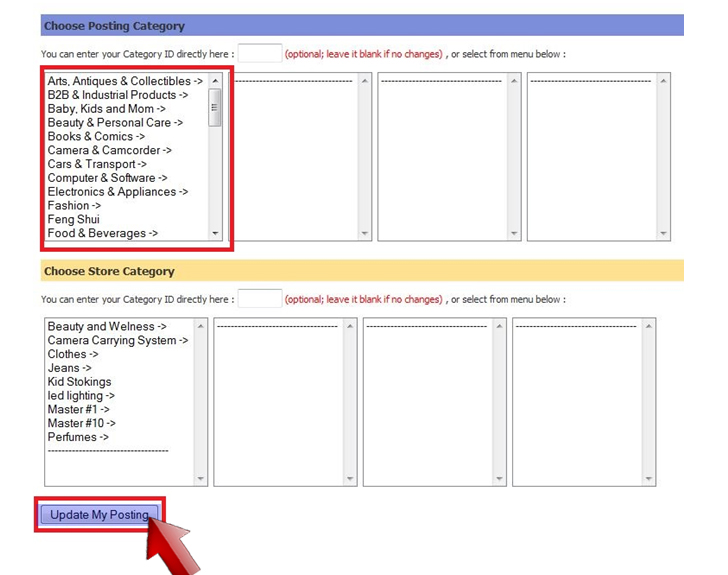 5. The category in your postings is changed when you are prompt the successful notification.