Note: We strongly recommend you to perform the printing test before you proceed to print your own docket list.
1. Go to Start > Devices & Printers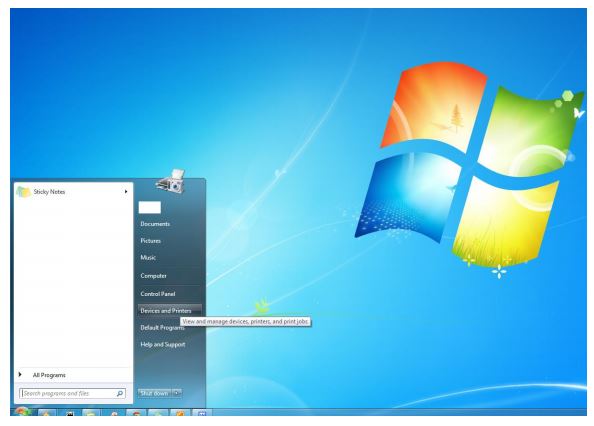 2. Select the printer device that you want to use for the docket printing, and click "Print server properties".
3. (i) Select Forms tab and toggle the Create New Form check box.
The Form description (measurements) will be visible for you to customize your measurement setting.(ii) Enter the form name.(iii) Next, enter the paper size (width, height, left, right, top, bottom) you wish to print.(iv) Click Save Form > OK.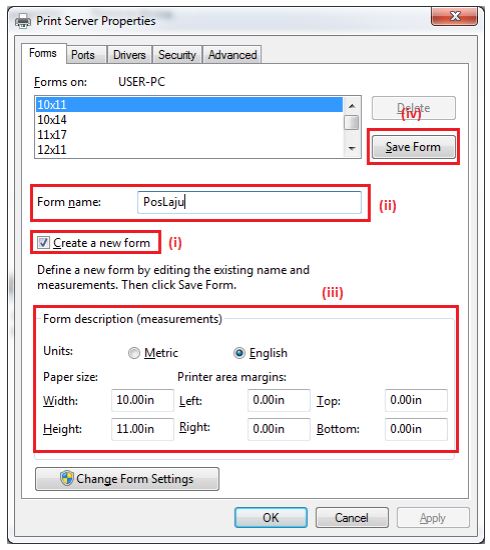 Below is the size for each type of the courier dockets:
Pos Laju (Old Format)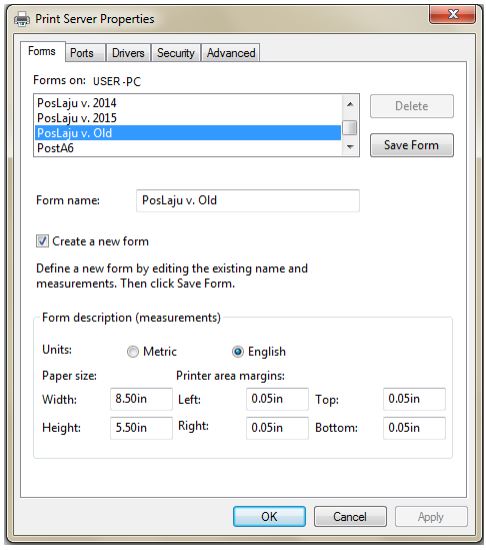 Pos Laju (v.2014)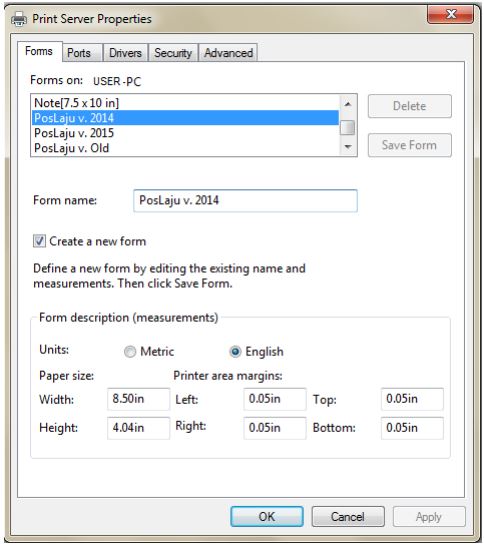 Pos Laju (v.2015)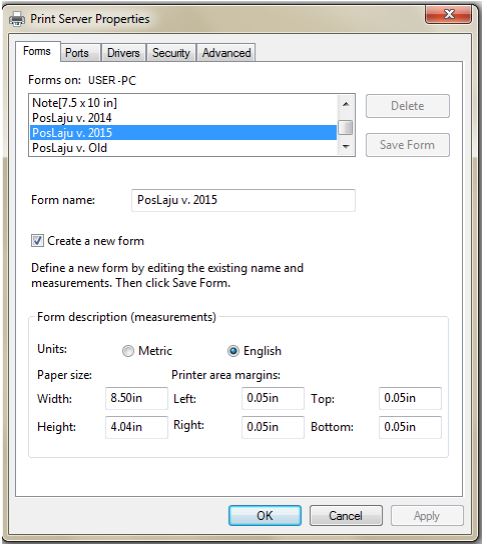 Skynet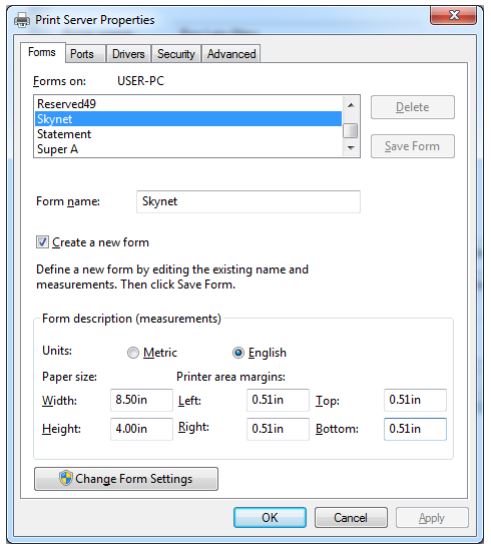 TA-Q-BIN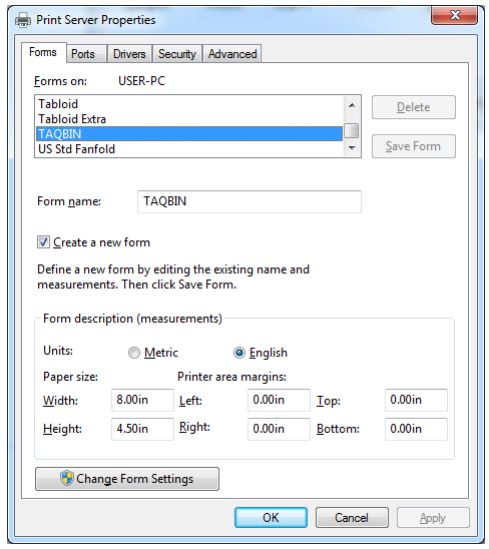 City-Link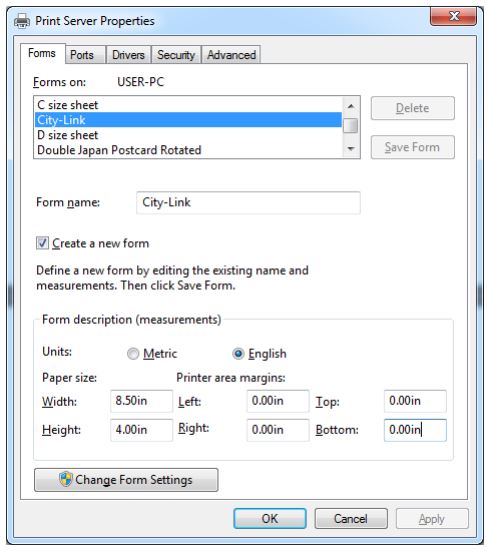 Airpak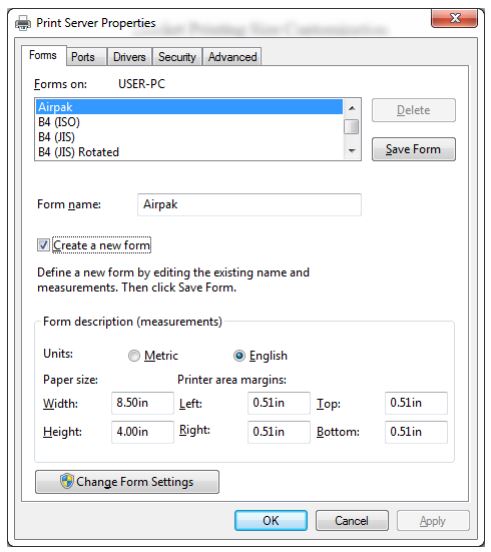 GDex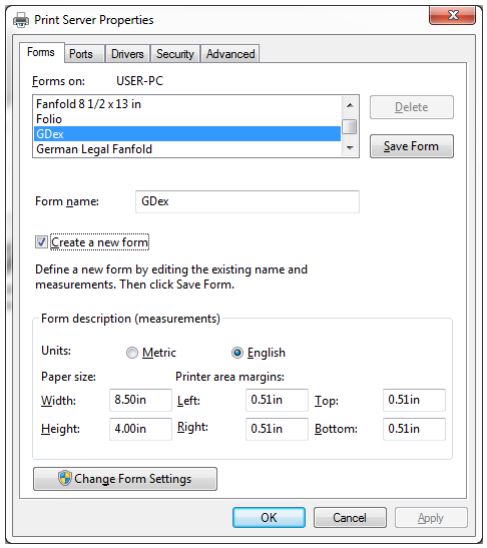 Kangaroo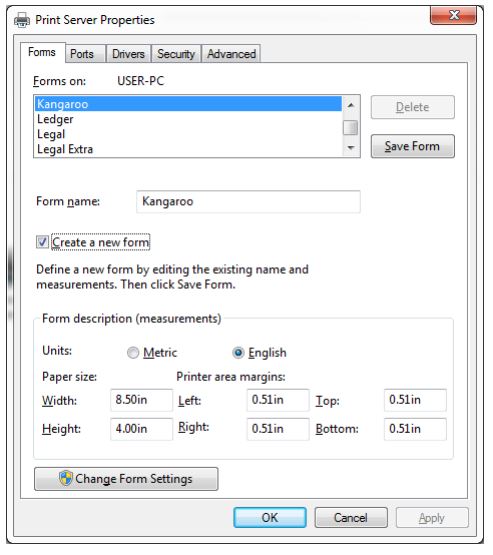 4. When want to print, go to Preferences.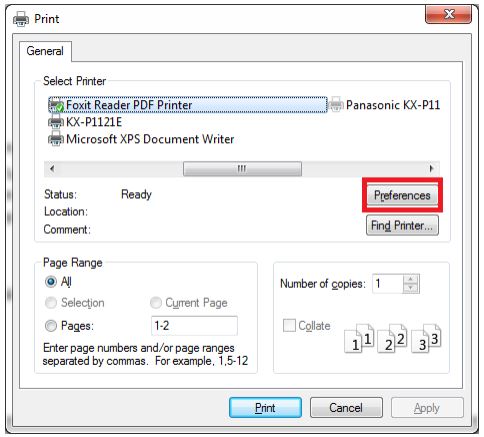 5. Select the Paper/Quality tab > click Advanced.
6. Select the Paper Size and change it the suitable docket format that was created previously, and click OK.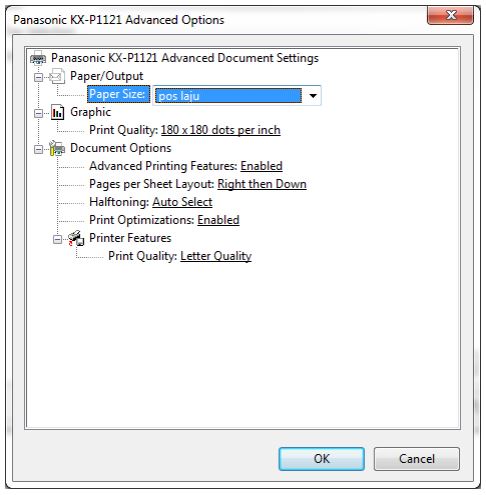 7. Please check on the document preview before you print.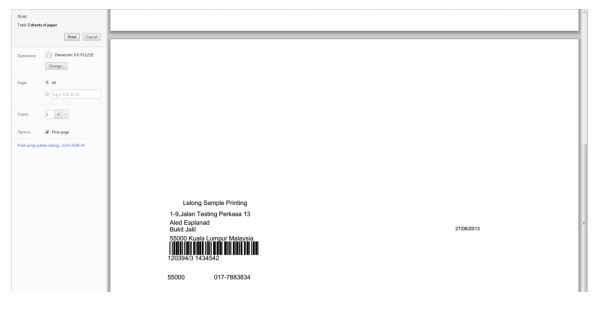 Note:
It is recommended that you perform the printing test first before proceed too print your own docket list.
Before printing, make sure that the docket paper is placed continuously instead of piece by piece.