Kindly follow the steps below on how to do the withdrawal from iAccount.
Step 1: From Seller Dashboard click I. Top up iAccount > 4. Withdrawal Setup > Fill up details (Bank, Bank Branch, and Bank Account Holder Name) > Click Submit.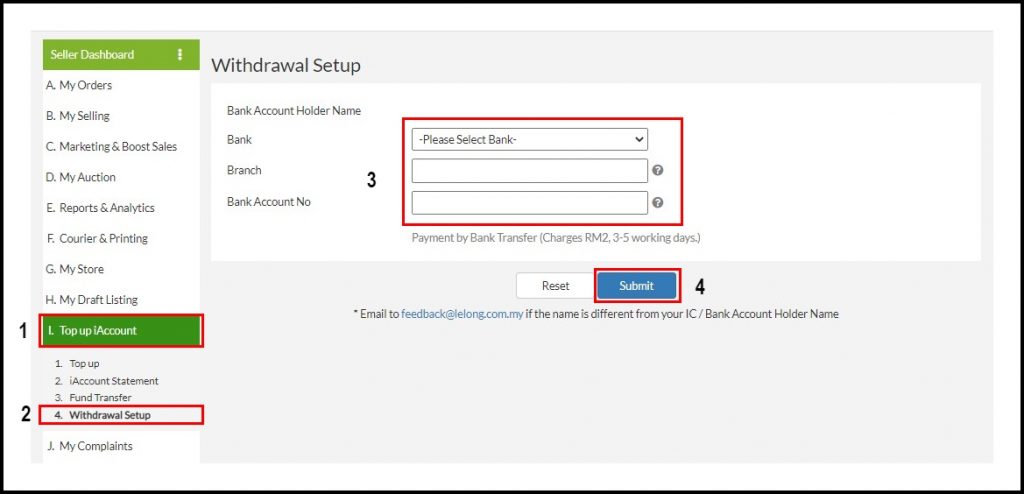 Step 2: After that, please click on the link below to complete the withdrawal process (Important Step).
http://members.lelong.com.my/SafetradeAccount/Member/RequestWithdraw.asp?L=36