For Webstore that had expired and need renew again, kindly follow the following steps.
1. Login into your Lelong.my account. Your account may be in buyer mode due to expiry. Then click on "Renew Your Store" button as below.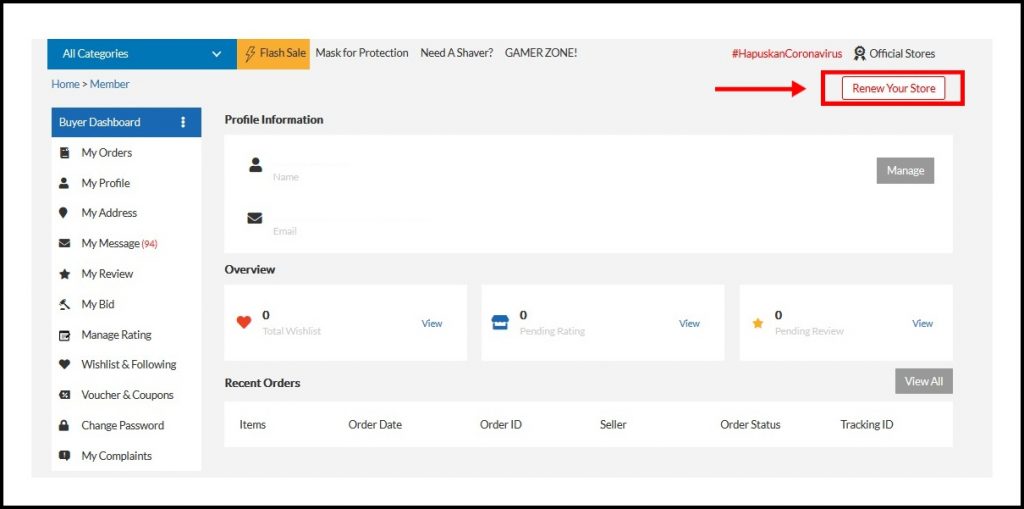 2. Then, you will be directed to 2. Renew Store page. If you have insufficient balance in your iAccount, you may need to topup the amount first in order to proceed. For example, this store required to topup minimum RM 498. Click "Please top-up at least RM 498.00" button.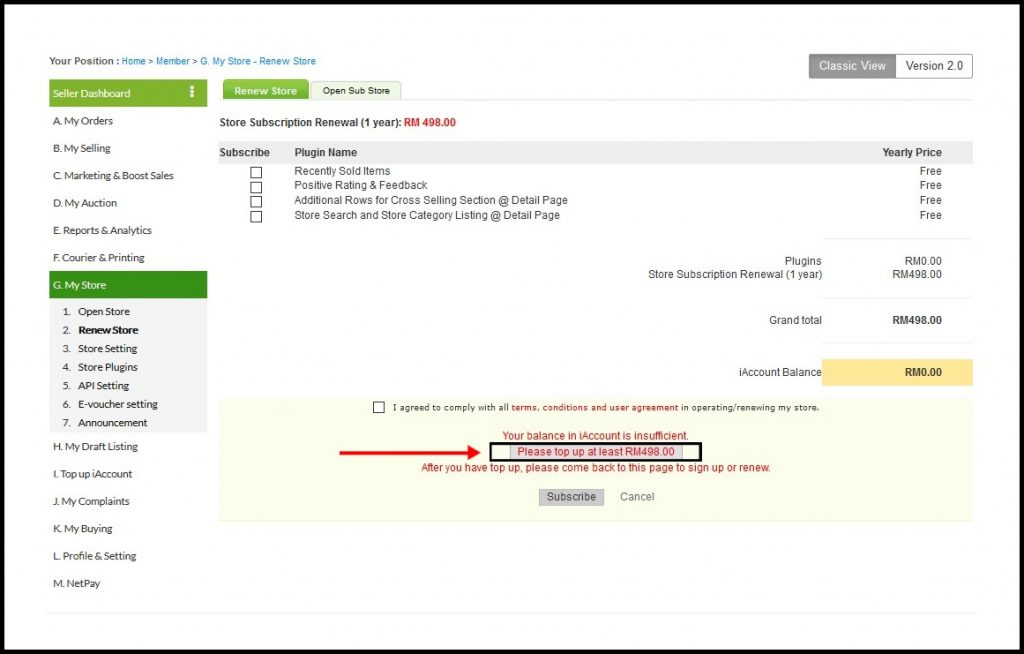 3. After click, then proceed to top-up the amount and click to choose payment option and proceed accordingly.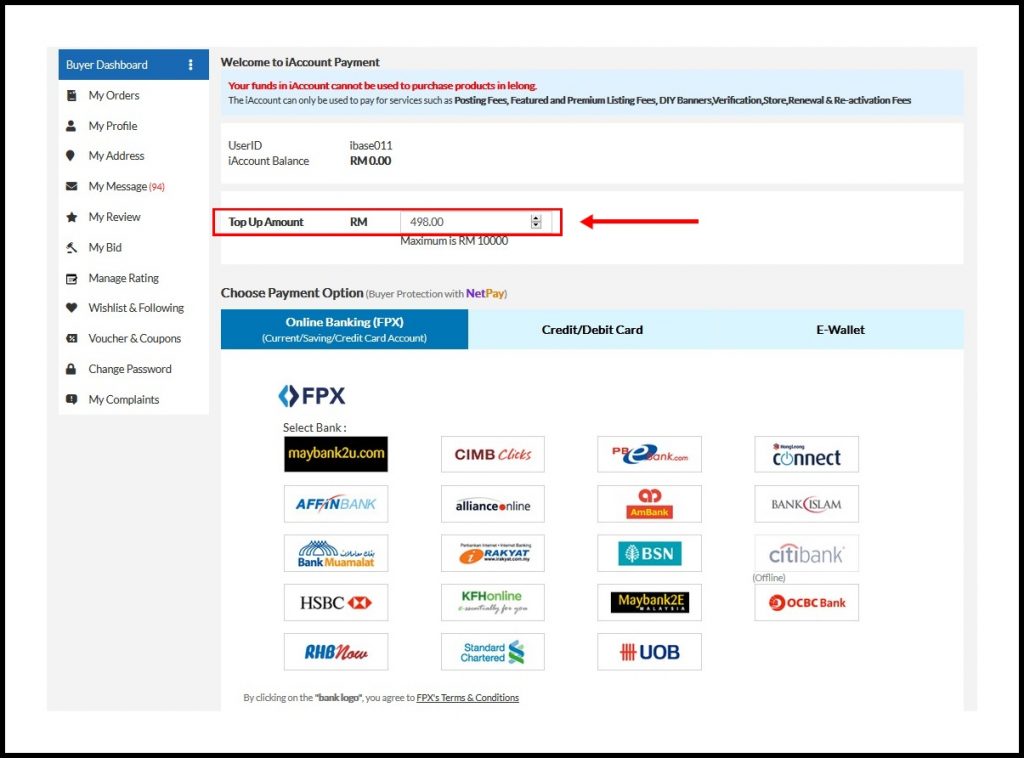 4. After successfully topup, kindly go back to page 2. Renew Store. Check on your plugins if you have previously subscribed to them. Tick on the boxes to continue the plugins subscription. Then, click on "I agree" box and Subscribe button.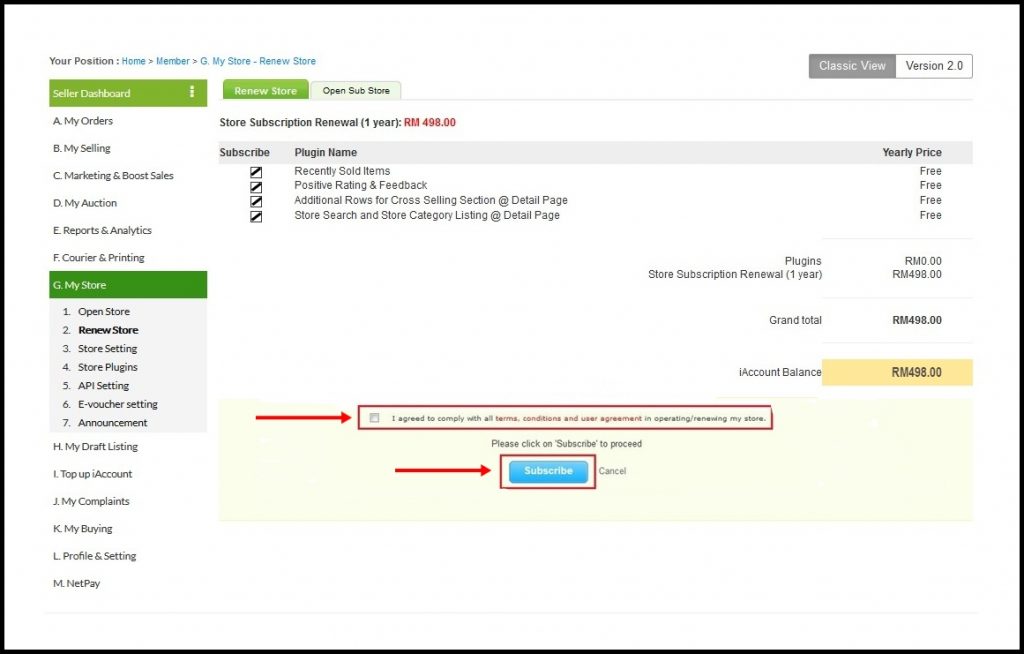 5. Lastly, kindly send an email to verify@lelong.my with the latest Header Company Bank Statement for renewal references.