What is Product Bundles?
Product bundles is a toolkit that allows you to group several individual goods and promote those bundles to customers for discounts.
Bundle to increase Sales
Offering product bundles drastically increases average order value in your store!
How to setup?
Step 1: Go to "C. Marketing & Boost Sales > 4. Product Bundles"

Step 2: Click on "Ad Bundle".

Step 3:

A – Give a name to your bundling promotion ( For your own reference )

B – Set the start and end date for your bundle promotion.

Step 4: Select the main product(s) that you would likes to a bundle, by click on the "plus (+) " icon.

Then, a list of your live products will be display. To choose for the product, just click on "Select Product". Once done click on "Close" button.

Now your screen will look likes below:

Step 5: Add the product(s) that you would likes to bundling together by click on the "plus (+)" icon.

Then add the bundling products by click on "Select Products" and click "Close" once finish.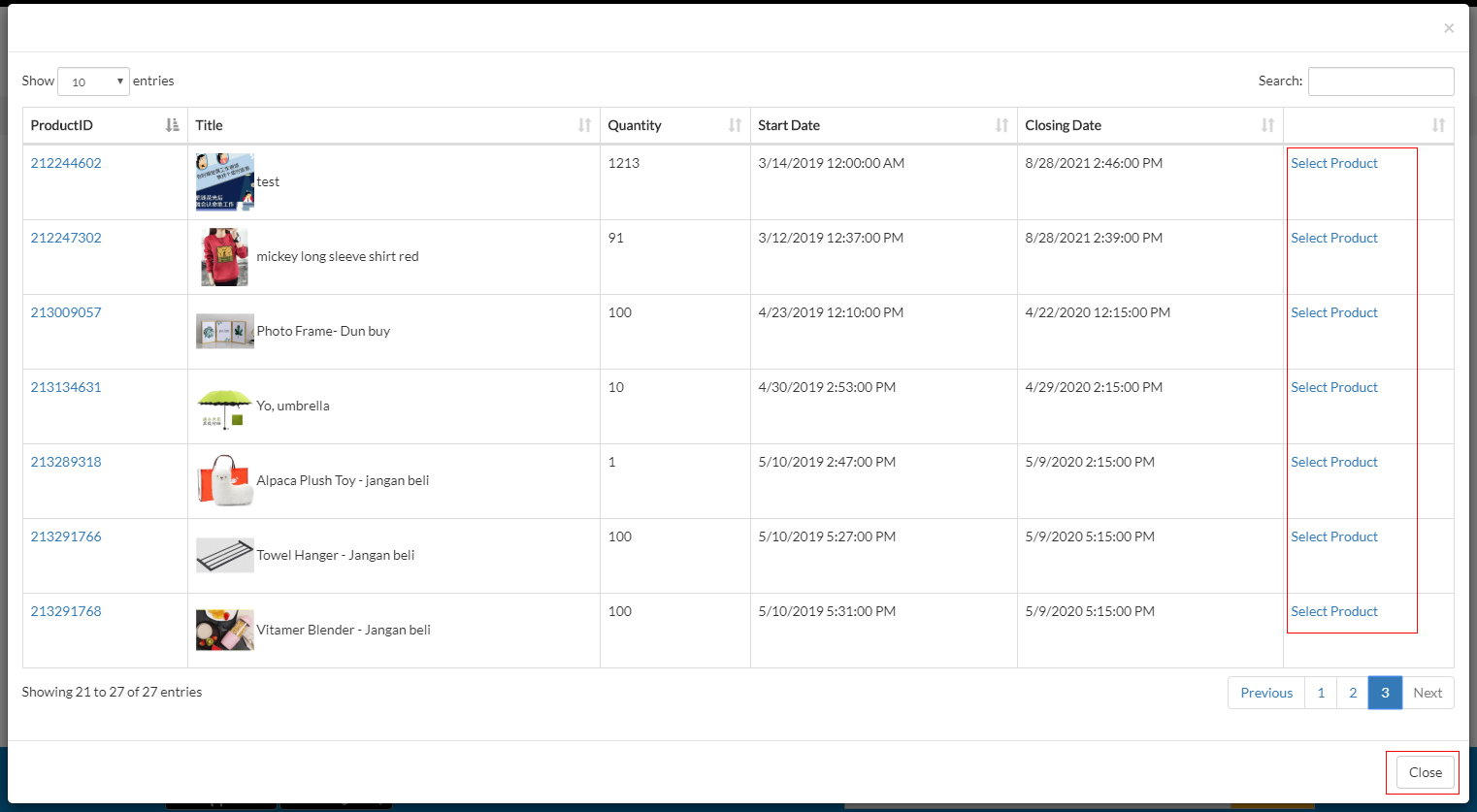 Next, update for quantity and bundle price for each product.
A. Quantity: How many quantity of this product you would likes to offer under this bundle.
B. Bundle Price: Discounted price offer under this bundle.

Now click on "Submit". Your bundle is ready to go live.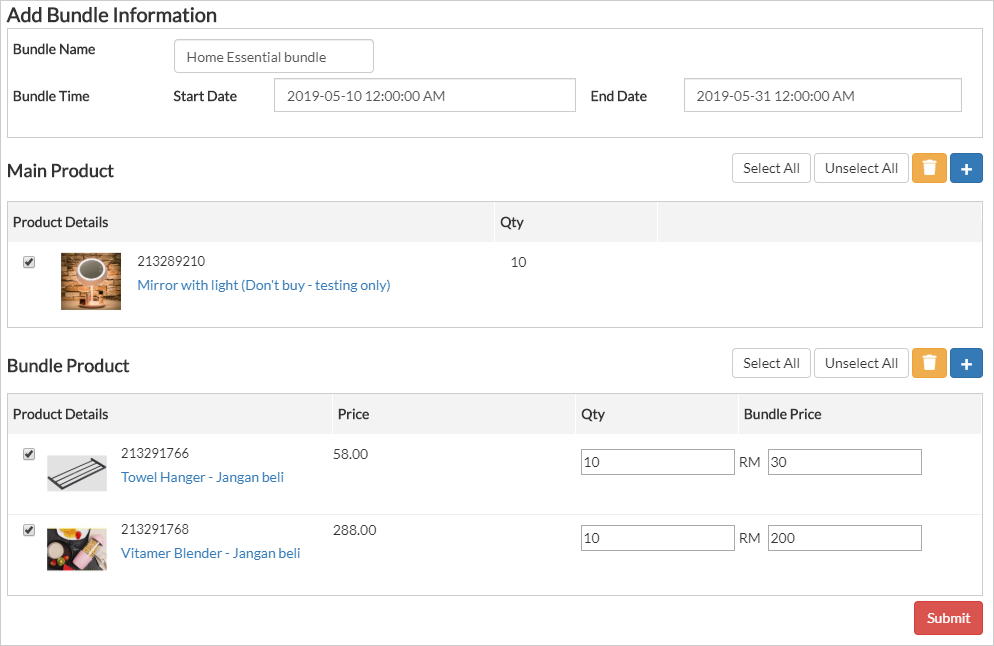 You may check your published bundle under "Manage Bundle".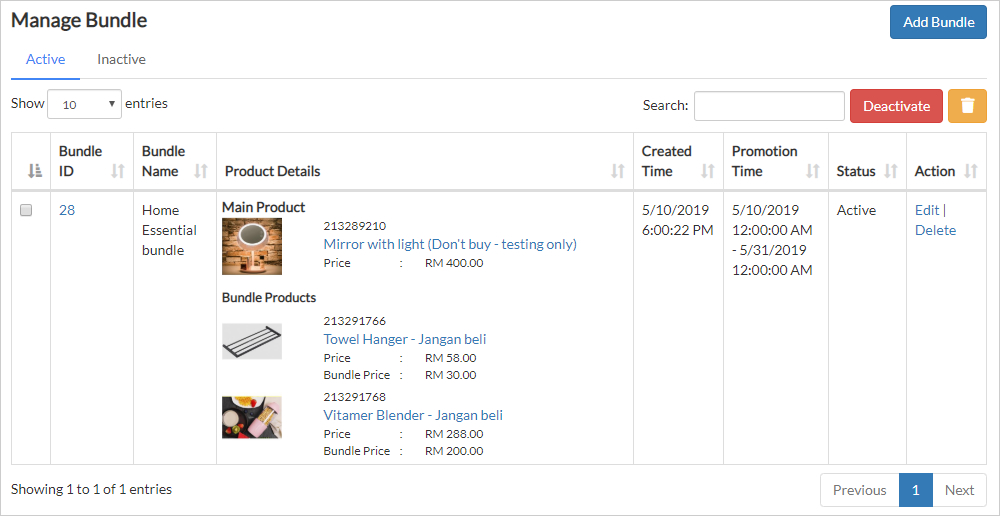 Where do product bundling display?
Active bundling will display at product detail page.
Desktop View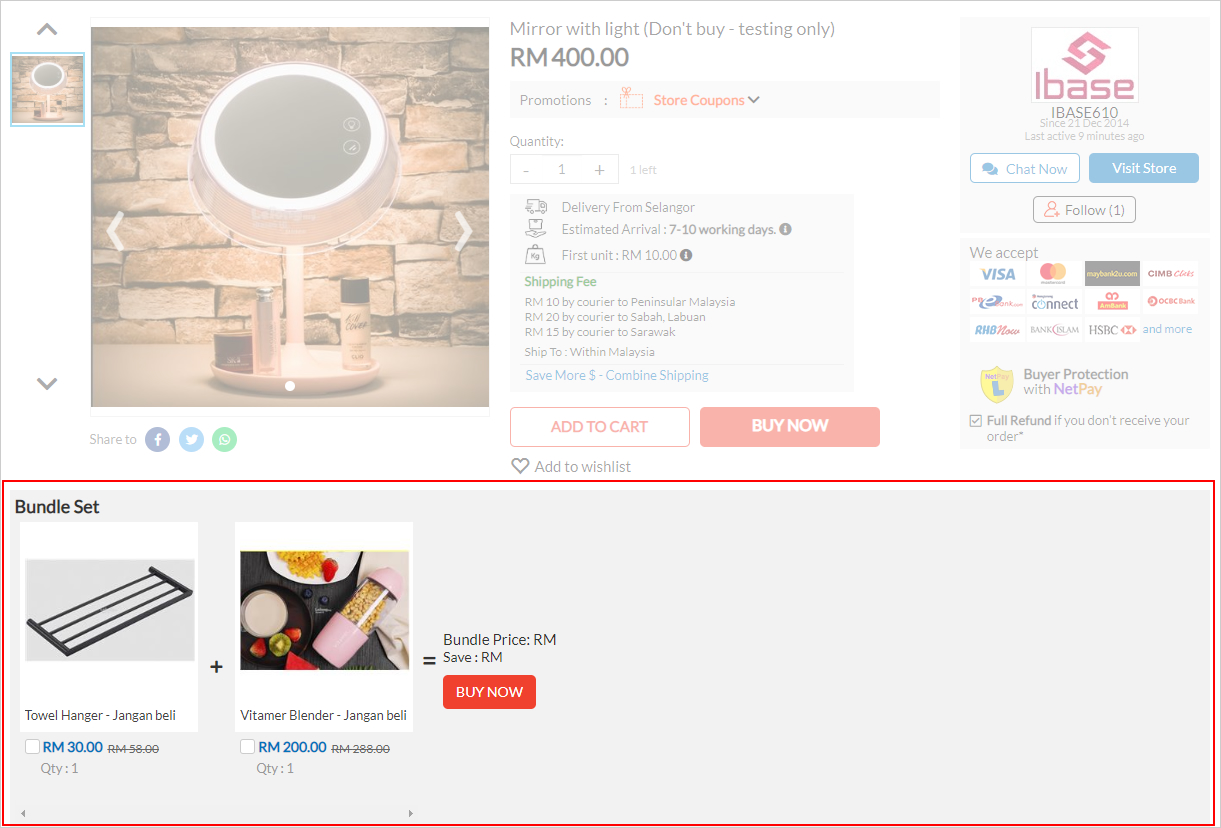 Mobile- Web View