1. Login into your Lelong.my account.
2. Go to B. My Selling > 8. Extend Expiring Items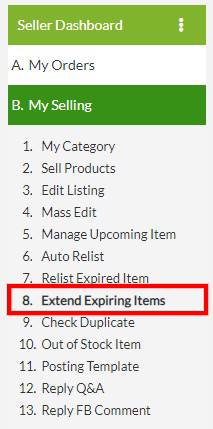 3. You will be able to see all the items which will be expiring.
a. Choose your preferred extended duration.
b. Tick box for items you wish to extend
c. Click Extend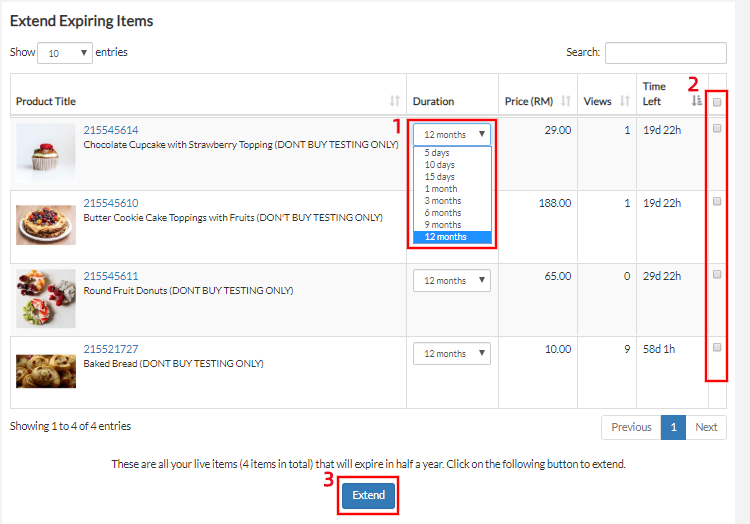 *** Please note that if the items was expired, you can relist from Relist Expired Items. However, do take note that Sales history & quantity (e.g Qty Sold & Best Seller) will not be carry once expired.