Step 1: Log in to Facebook and then navigate to developers.facebook.com. If you yet sign in to your Facebook account, select Log In on the top right to sign into your account.
Step 2: Select "My Apps" on the top right, then select "+ Create App" from the dropdown list.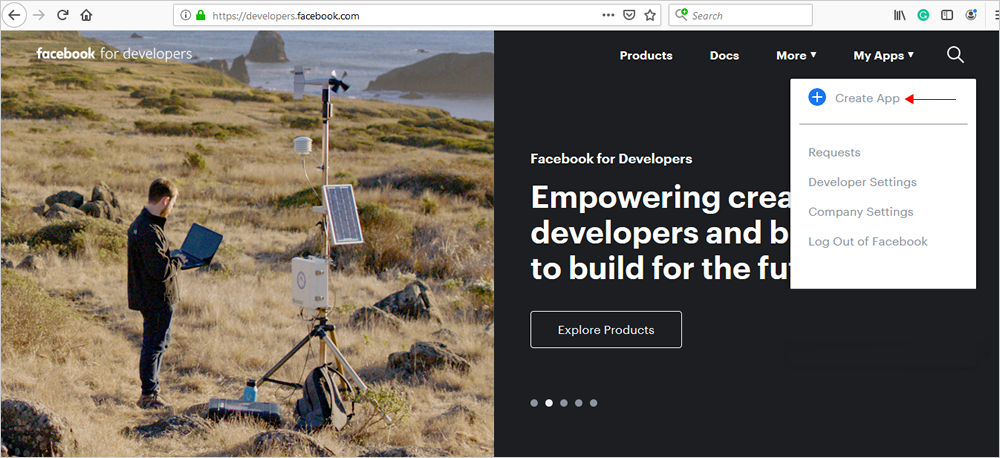 Step 3: A window will pop-up and asking you for your Display Name (The name displayed to users) and your contact e-mail address. After enter the content, click on "Create App ID".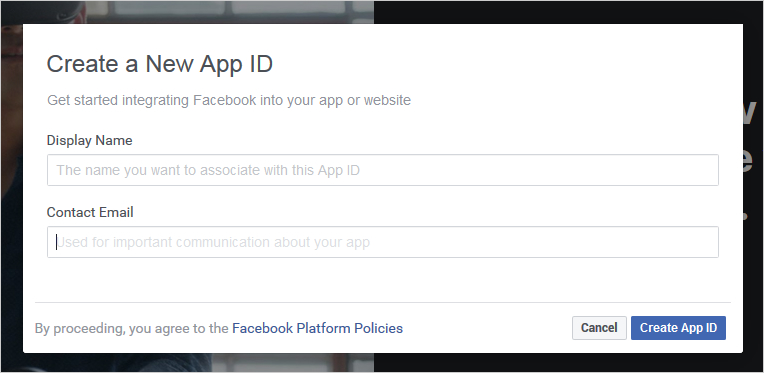 Step 4: Add "Facebook Login" product to your app by click on "Set Up".

Select the "Web" as the platform for this app.

Update your "Site URL" and click on "Save" button.

Step 5: Add in your APP privacy policy URL and choose a category that is suitable for your business. Then, click on "Save Changes" button.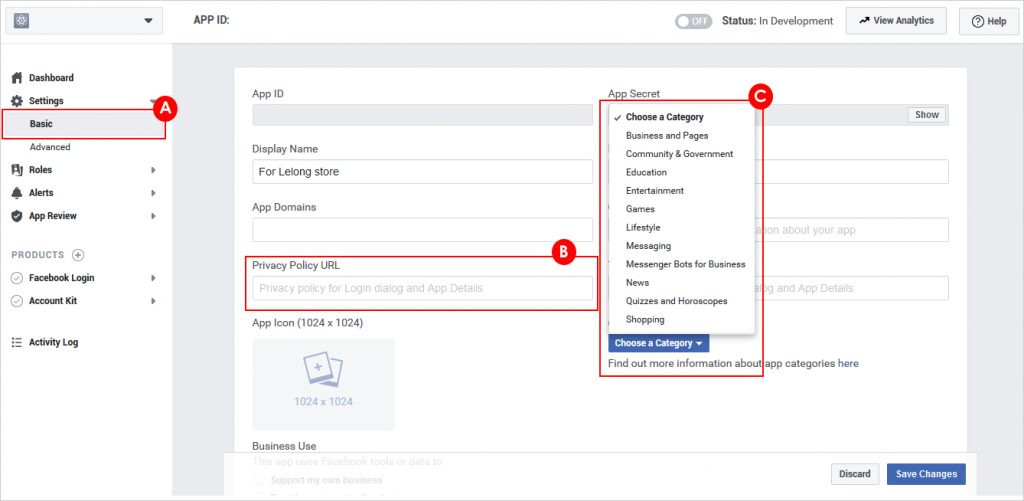 Step 6: Live your app by enable your APP status and now you are done.