Received orders from your buyers who choose for Collectco? Don't panic, here is the steps for you to processed the orders.

Step 1: You may find the orders that selected  Collectco shipment under:

B. My Selling -> 2. BuyNow Order -> "Collectco Shipment".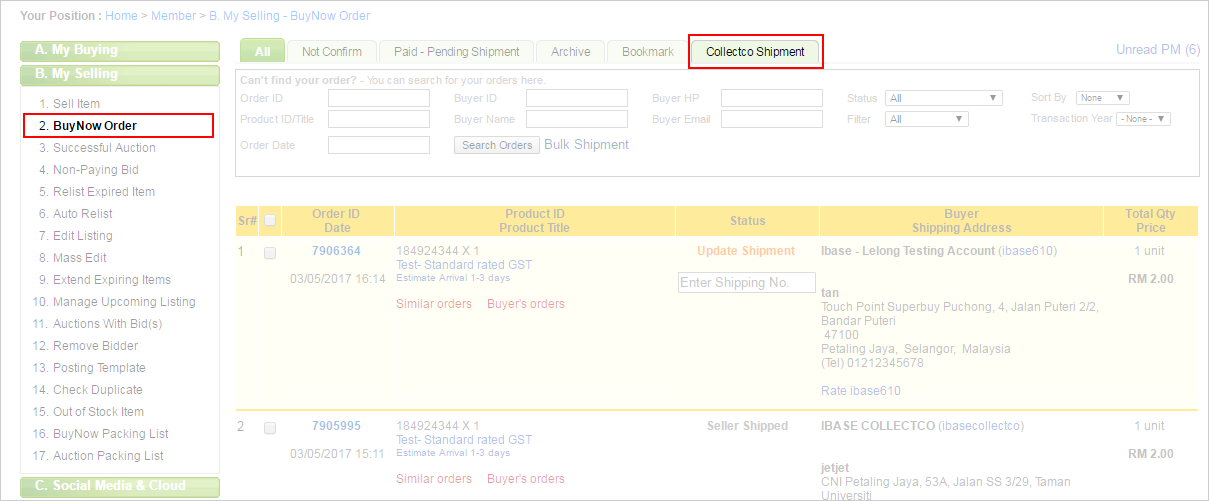 Step 2: The list of orders will appear in that tab. Tick on the box which you are ready to ship out the order (refer to a) then click on "Submit & Print" button (refer to b).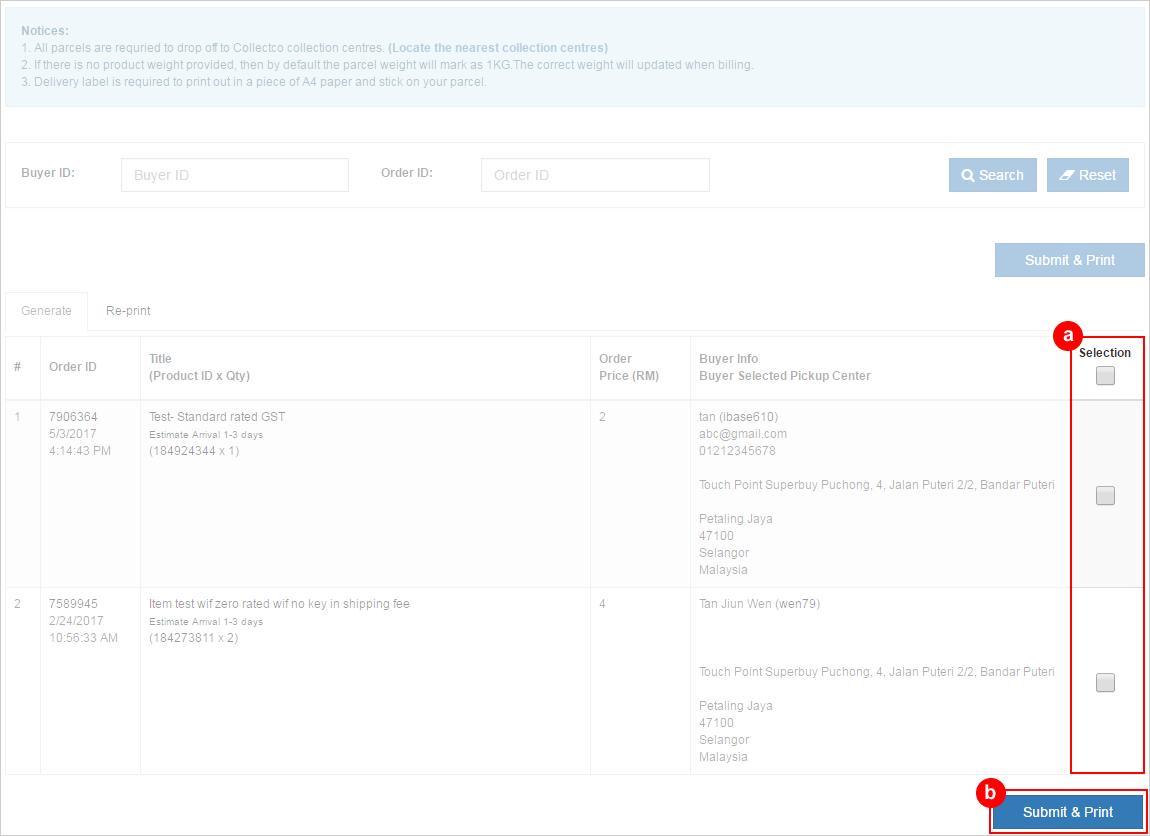 Step 3: A page with Collectco delivery label (consignment note) will prompt up.


*Note: Please make sure that your browser allows pop-ups for this page.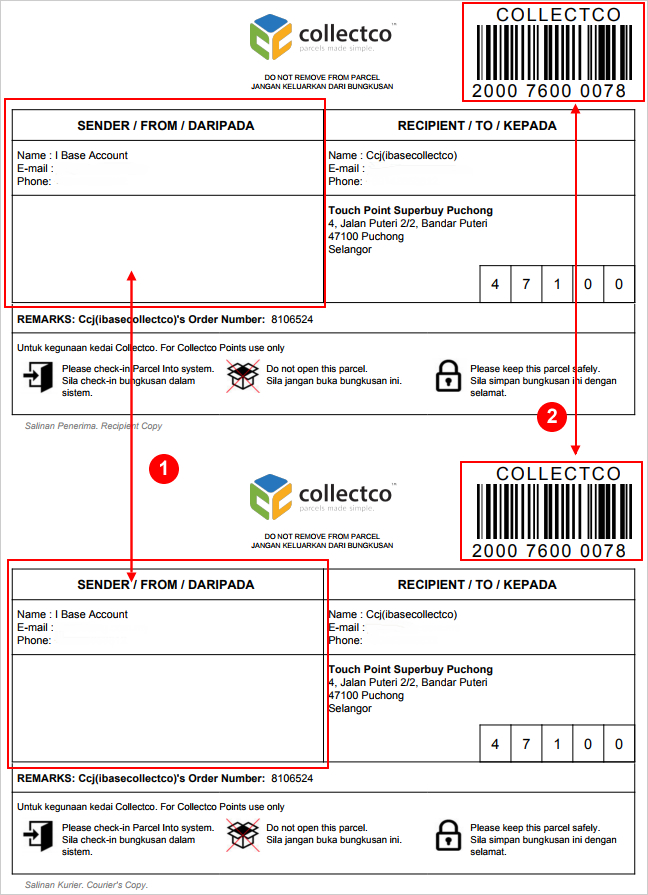 This is the information you have provided when you first initiate the Collectco service.
This is the parcel tracking number.
Notice:
Print your Collectco delivery label in 1 pieces of A4 paper. Then, cut the label to A5 size. Get your parcel ready and stick the delivery labels on your parcel before dropping off to Collectco collection centre.
The shipping rate of the parcel will be charged based on the actual weight or the total volumetric weight (Length x Height x Width / 5000), whichever is higher.
The tracking number will auto update back to Lelong.my system after you have submitted the order.
All parcels are required to drop off at Collectco collection centres. (Locate the nearest collection centres)
 Step 4: You can always reprint the delivery label under "Re-print" tab (refer to a) and click on the "Re-print" button (refer to b).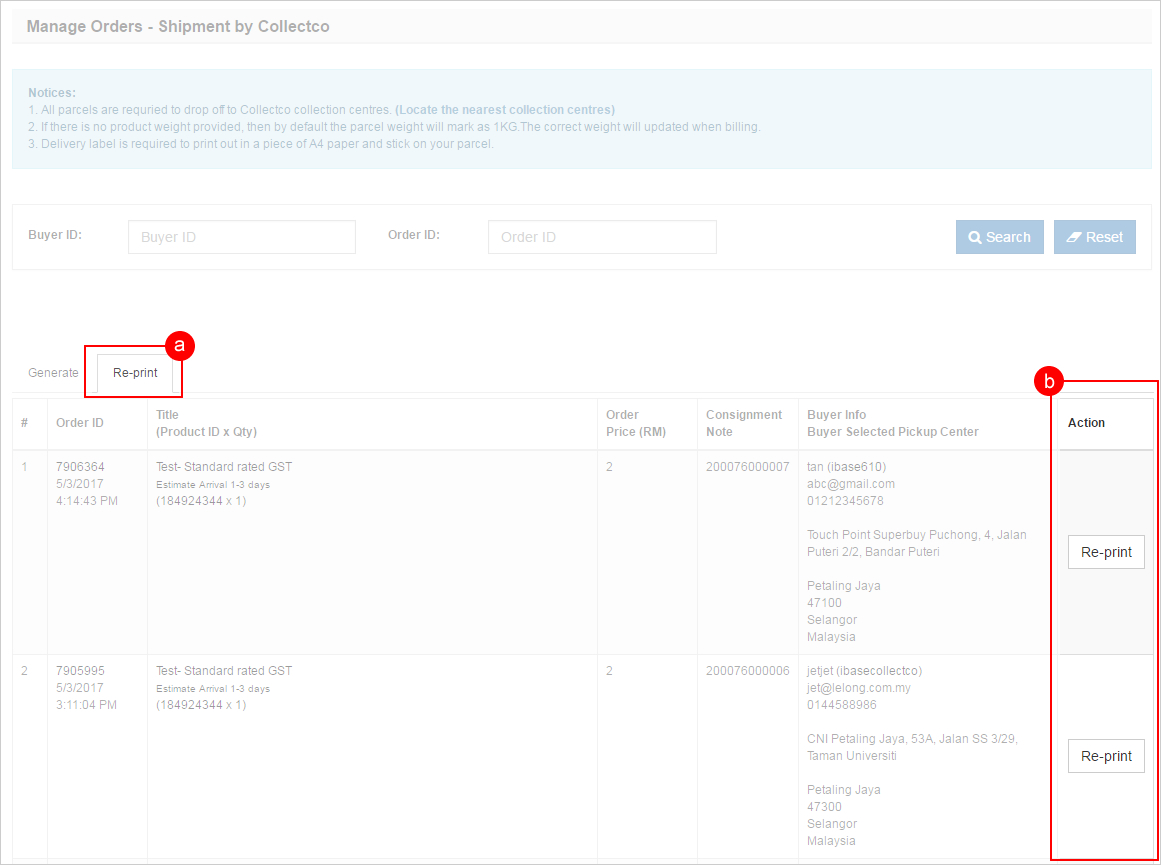 To find out more about Collectco, visit here.