Step 1: Log in to your account and go to "D. My Store > 6. Store Setting". Then "7. Collectco".

 Step 2: Search the Collectco collection centre that nearest to your item location / warehouse by key in the postcodes.

 2a. If the location is not available you will see message as below.

Don't worry if your location is not available, Collectco is expanding their collection centre. Once your location is available at your area, we will inform you again.
 2b. If the location is available you will be directed to the page below.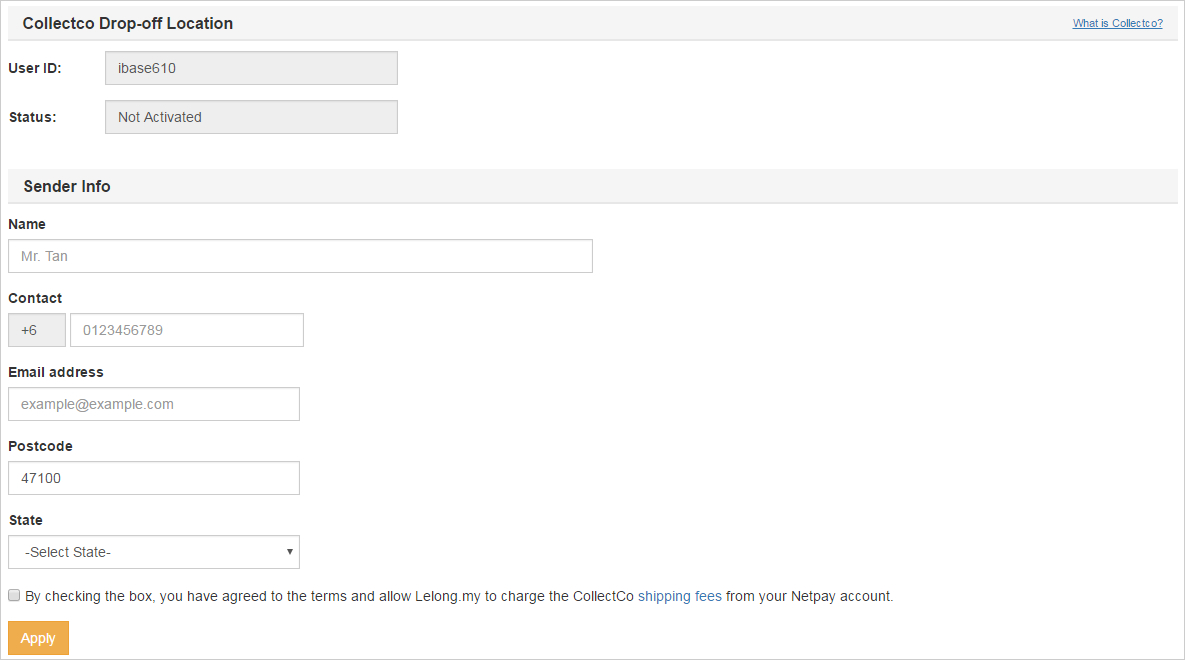 Complete the sender information where it will be attached on the Collectco delivery label.
Name: Warehouse person in charge, owner or company name.
Contact: Reachable contact for courier service to contact you.
Email address: Email address for courier service to contact you.
Postcode: The postcode where your item located.
State: The state where your item located.
* Check the box, if you have agreed to the terms and allow Lelong.my to charge the Collectco shipping fees from your Netpay account.
 After that, click "Apply".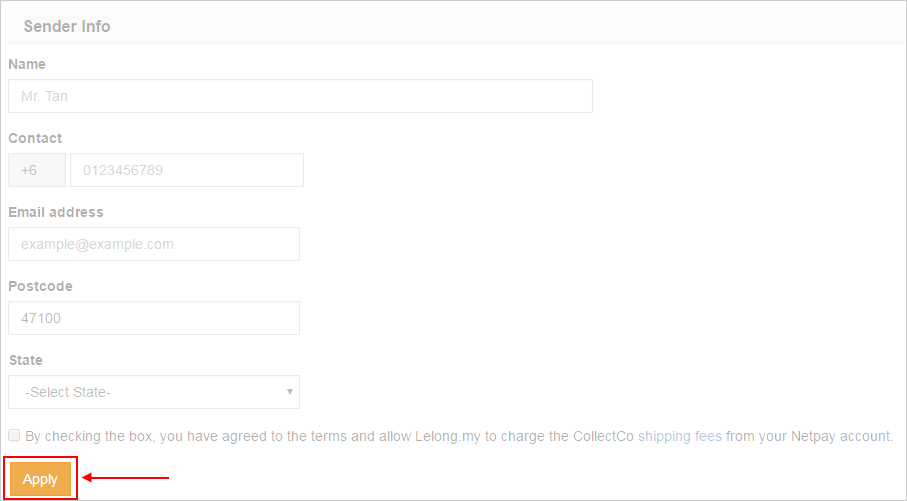 A message of "Application successfully sent to admin" will prompt for successfully applied.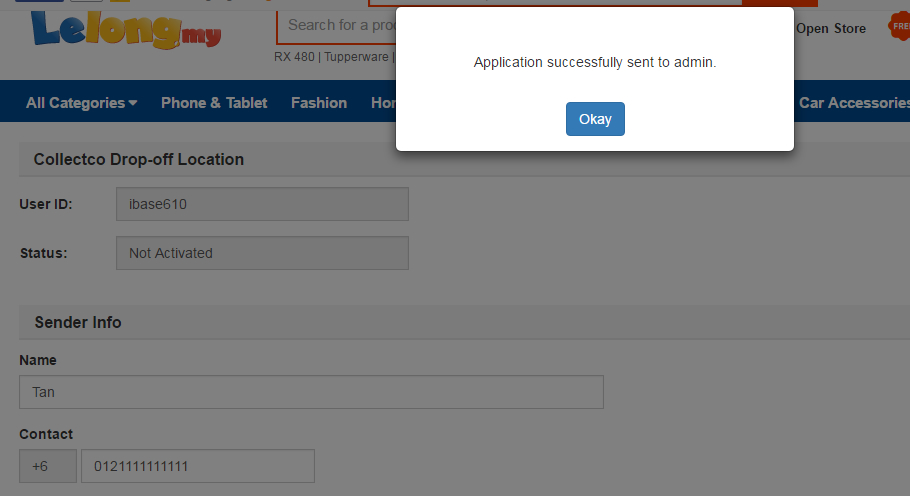 Once the application submitted to admin, Lelong.my will review and approve the service. Once the status is indicated as "Activated", only the buyer will be able to use Collectco as the shipping method.
 The shipping rate offered by Collectco here.

More about Collectco, click here.